Oilfield Services Eyeing Survival Tactics in Weak US Market
|
Friday, October 11, 2019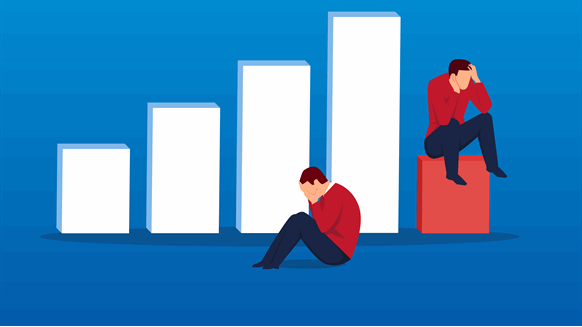 Contraction of oil and gas E&P means the return of lean times for oilfield services companies.
Last time crude prices crashed, E&P companies cut operations and investment, with knock-on effects on oilfield service contractors, many of whom reduced headcount, went bankrupt or merged. Once again, history is repeating itself. Baker Hughes September U.S. rig count saw just 898 active rigs, a reduction of 150 from this time last year. The oil sector was worst hit with the total number of active oil rigs down 122 compared with a fall of 26 active gas rigs. Record oil and gas output has forced oil and gas prices down and hurt industry profit margins. For example, U.S. shale oil output from the seven major shale formations reached a record 8.52 million barrels a day according to the U.S. Energy Information Administration July drilling productivity report.
By the year-end Lehman Brothers' Original E&P Spending Survey expects U.S. E&P budgets to have fallen by 17.9 percent in 2019. Contraction of oil and gas E&P means the return of lean times for oilfield services companies. Here are some popular business strategies for survival:
Some firms, who are finding life hard at home, are seeking new opportunities overseas. For example, Packers Plus Energy Services, which primarily focused on meeting the needs of America's shale E&P, has severely cut back its domestic operations and sought new business opportunities in Algeria, Argentina, Australia, the North Sea and Saudi Arabia.
Another protection strategy is to file for Chapter Eleven Bankruptcy. This allows a troubled firm to reorganize its business affairs, debts and assets. For example Weatherford, one of the four leading oilfield service providers in the world, which has not made an annual profit since 2011, whose revenues have fallen by two-thirds over the past five years and has cut its headcount from 70,000 in 2013 to just 26,500 today, filed for voluntary protection from creditors citing "market headwinds" and lack of access to financing. Once the financial restructuring is complete, Weatherford's long-term debt will have been cut by more than $5.8 billion. The proposed restructuring brings $1.75 billion in new financing and up to $1.25 billion in post-chapter 11 financing.
One way to improve a firm's fiscal position is to sell some assets to reduce debt. This is the route chosen by Schlumberger which has sold its non-core interests in DRILCO, Thomas Tools and Fishing & Remedial services. In addition, Schlumberger sold part of its manufacturing base Houston to Wellbore Integrity Solutions for $400 million. At the same time, the company has agreed to sell its onshore drilling rigs business in Kuwait, Oman, Iraq, and Pakistan to the Arabian Drilling Company for $420 million.
A merger is also a popular strategy for firms facing difficult times. For example, Keane Group Inc. and C&J Energy Services Inc. are merging in an all-stock deal that will create a new U.S. oilfield services company worth around $1.5 billion. The deal offers greater economies of scale, lower costs and a stronger negotiation hand for the newly merged company.
Investing in new technologies
Despite the downturn, market leaders are investing in technology to stay in business, improve their offering and gain a competitive advantage for when the good times return. Schlumberger is a case in point. Sensia, its prospective joint venture with Rockwell Automation, will give it the means to offer fully integrated digital automation solutions to the oil and gas sector. The combination of Rockwell Automation's integrated control and information solutions and Schlumberger's oil and gas experience provides a strong marketing offer of scalable, cloud and edge-enabled process automation, including information and process safety solutions.
Generated by readers, the comments included herein do not reflect the views and opinions of Rigzone. All comments are subject to editorial review. Off-topic, inappropriate or insulting comments will be removed.