Oil Traders Weigh Gordon's Impact
by Matthew V. Veazey
|
Rigzone Staff
|
Tuesday, September 04, 2018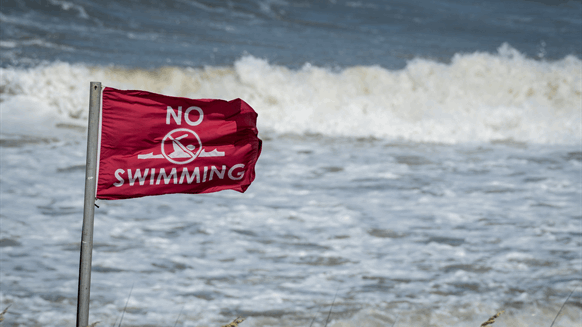 A US Gulf Coast storm, unrest in Libya and news concerning Venezuela and Iran contributed to an uptick in crude oil prices Tuesday.
A U.S. Gulf Coast storm, unrest in Libya and news concerning Venezuela and Iran contributed to an uptick in crude oil prices Tuesday.
The October WTI futures contract climbed to $71.40 a barrel Tuesday but lost ground to settle at $69.87, representing a seven-cent gain for the day. The intraday low for the WTI was $69.24.
Delia Morris, Houston-based commodity pricing analyst, told Rigzone that the particularly bullish movement of the WTI Tuesday morning stemmed from traders' monitoring of Tropical Storm Gordon. At press time, Gordon was expected to make landfall overnight on the Mississippi Gulf Coast as a minimal hurricane.
"The market was anticipating the possibility of diminished oil output with reports that production platforms in the Gulf of Mexico had been shut down, reports of slower vessel traffic in the Gulf of Mexico and also the possibility of lower capacity for Gulf Coast refiners, where 45 percent of total U.S. refining is based," said Morris, adding that Gordon wasn't the only factor at play.
"The front-month WTI contract rose 0.1 percent on the day, capped by a strengthened dollar which rose off today's release of positive U.S. economic data, and also due to a sustained sell-off in emerging markets," Morris noted.
Jerry Rafferty, president and CEO of Rockville Center, N.Y.-based Rafferty Commodities Group, Inc., which publishes daily technical analysis, told Rigzone that his firm has been and remains bullish on crude oil.
"Today's advance accelerated with the expectation of the tropical storm in the Gulf and the fear of a possible shut down of some production to refinery activity," Rafferty said. "The advance did nothing to change our view of the market except the market got closer to some of our major upside objectives. The market closed in on some of the bigger resistance levels at 7080 and 7228. The high has been 7140 so far today. The market was strong last week. Today's sharp rally continued from last week. We are not expecting any sharp reversal, but we could see prices soften and pull back to the bigger support numbers where we advocate being buyers."
The November Brent futures price, meanwhile, picked up 53 cents to settle at $78.17 a barrel. That front-month contract received a boost from ongoing tensions in Libya, the partial shutdown of Venezuela's main oil-exporting port and reports that Iran's oil exports have been falling rapidly, explained Morris.
"However, those gains have been contained by recent production growth from Saudi Arabia and from Russia," added Morris.
The Henry Hub natural gas futures price for October slipped nine cents to settle at $2.82. The front-month price for reformulated gasoline declined by less than a penny to end Tuesday's session at $1.99 a gallon.
Generated by readers, the comments included herein do not reflect the views and opinions of Rigzone. All comments are subject to editorial review. Off-topic, inappropriate or insulting comments will be removed.
MORE FROM THIS AUTHOR
Matthew V. Veazey
Senior Editor | Rigzone