Oil Slump, US Sanctions Push Iran to Desperate Sales Tactics
|
Thursday, April 23, 2020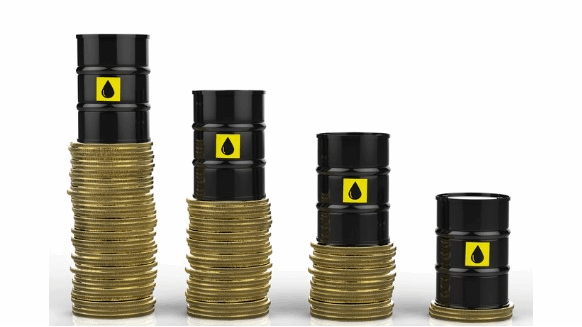 Dire market conditions and Covid-19 have sent Iran scrambling for ways to monetize its sanction-ridden barrels at a time of historically low prices.
Kpler reckons Tehran is managing to shift no more than 250,000 bpd at the moment with bulk of the cargoes finding their way to China, and not Adriatic Ports despite claims and counterclaims. It is something China has an upper hand in. Iran is also unable to access its foreign reserves in overseas bank accounts due to banking sanctions.
In March, the Governor of the Central Bank of Iran requested $5 billion in emergency loans from the International Monetary Fund (IMF) to cope with the economic fallout from Covid-19 pandemic; the first such request by Tehran since 1962. However, the request has being blocked by the U.S. making desperate monetization of crude barrels the only foreign exchange avenue for Tehran.
But even desperate measures have limitations at a time like this, says Carole Nakhle, founder and CEO of Crystol Energy. "Iran is suffering from the triple whammy of massive curtailment of oil exports, combined with a dramatic price decline, and it is one of the countries that's among the hardest hit by the pandemic.
"It would require increased expenditures at a time when they can afford it less than other countries. In a bearish market, how low can Iran go to make its oil attractive at a time when even legitimate cargoes are desperately looking for buyers?"
Right now $8-10 per barrel discounts are twice of what Saudi Arabia's May Official Selling Price (OSP) for Asia is set at. Anecdotal evidence suggests a massive disconnect between physical and futures market with spot prices on the floor. Try as it may, that's something Tehran can do little about.
Gaurav Sharma is an independent oil and gas analyst with over 15 years experience. He provides regular market commentary for events, publishers and broadcasters. Follow him on Twitter @The_Oilholic or email at gaurav.sharma@oilholicssynonymous.com
1
2
View Full Article
Generated by readers, the comments included herein do not reflect the views and opinions of Rigzone. All comments are subject to editorial review. Off-topic, inappropriate or insulting comments will be removed.