Oil Prices Up Slightly Amid Precarious Saudi Path
by Matthew V. Veazey
|
Rigzone Staff
|
Tuesday, March 12, 2019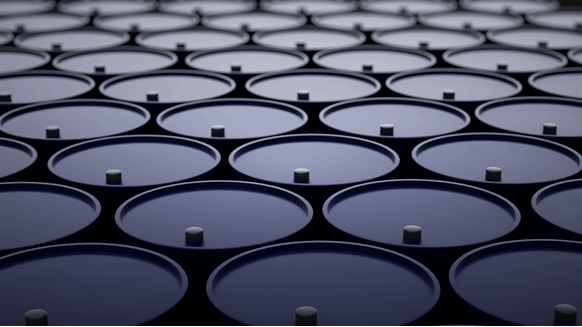 Firms such as ExxonMobil and Chevron are becoming OPEC by a different name, says analyst.
The April West Texas Intermediate (WTI) crude oil price rose slightly Tuesday, gaining eight cents to settle at $56.87 per barrel. The WTI traded within a range from $56.74 to $57.55.
Brent crude oil for May delivery also edged upward, adding nine cents to end the day at $66.67 per barrel.
"The ticking time-bomb that's Venezuela is giving oil traders shivers and OPEC a bonus ride to higher prices," Barani Krishnan, senior commodities analyst at Investing.com, told Rigzone. "But Saudi Arabia itself may be cutting a precarious path for itself with its production cuts."
Krishnan explained that OPEC's market rebalancing has devolved into a "somewhat rapid self-fulfilling prophecy" for Saudi Arabia in its quest to reach a Brent price of at least $75 per barrel.
"From a unified pledge of staying at around 10 million barrels per day (bpd) each, the Saudis have gone to the extent of toying with under 7 million bpd for April," continued Krishnan. "That's a 30-percent give, and it's great if you get the price you want. But that may not be the case as yet with Morgan Stanley saying this week it sees Brent spending an extended period in a $60 to $65 range, barring an unexpected catalyst. With the slow-burn Venezuelan and Iranian crises, we have to wonder where that catalyst will come from."
In the event that Saudi Arabia's desired Brent price level becomes reality, Krishnan observed that the cost of production cuts presents another seemingly inevitable problem: lost market share. Moreover, he said companies like ExxonMobil Corp. and Chevron Corp. that boast extensive oil production capacity from U.S. shale plays will become as influential as OPEC in shipping to coveted Asian markets and dictating prices there.
"Big Oil companies that survived 2014 have learned how to stay in the lower-for-longer price game," said Krishnan. "ExxonMobil says now that at $35 WTI, it can still make an average return of more than 10 percent in the Permian. That means while Aramco and other national oil companies were starving for cash last year when WTI hit $43, ExxonMobil would have still been making money."
Krishnan also predicted that "Big Oil" companies will likely buy out more small, independent shale operators to ramp up Permian output and ship more crude to Asia -- Saudi Arabia's most protected market. He added that pipelines are going online to carry more shale oil out of U.S. basins, pointing out that U.S. crude is setting new export records by undercutting Arab Light prices.
"Ultimately, the supermajors will take control of shale and determine pricing for light crude in Asia, if not the world," said Krishnan. "They'll be OPEC by a different name. And they can thank the Saudis for ceding that market share to them."
The price of reformulated gasoline (RBOB) also posted a slight change Tuesday. April RBOB futures fell by a penny to settle at nearly $1.82 per gallon.
The April Henry Hub natural gas futures price gained one cent Tuesday, settling at $2.78.
Generated by readers, the comments included herein do not reflect the views and opinions of Rigzone. All comments are subject to editorial review. Off-topic, inappropriate or insulting comments will be removed.