Oil Prices Up More Than Four Percent for Week
by Matthew V. Veazey
|
Rigzone Staff
|
Friday, April 05, 2019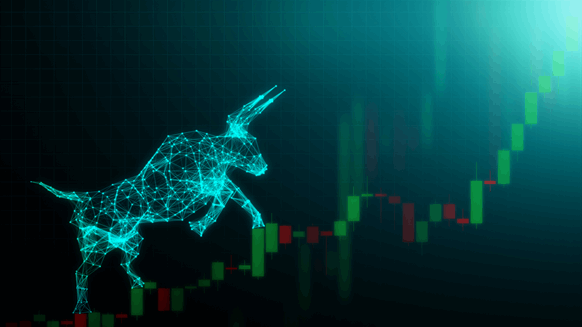 Conversely, global LNG prices have slipped, putting further pressure on future U.S. prices for natural gas.
West Texas Intermediate (WTI) crude oil for May delivery added 98 cents Friday to settle at $63.08 per barrel. The WTI, which traded within a range from $61.82 to $63.26, is up 4.9 percent against last Friday's settlement price.
June Brent futures added 94 cents to settle at $70.34 – a psychologically important level. Having cleared that threshold, the Brent is up 4.1 percent for the week.
"Oil continued its four-week rally this week and crossed over a key technical price once again, on strong fundamentals with a little help from technical indicators," said Tom Seng, Assistant Professor of Energy Business with the University of Tulsa's Collins College of Business. "Both WTI and Brent are trading above key resistance price levels of $60 and $70, respectively. In addition, both contracts are now trading above their one-year moving averages."
Seng pointed out that both benchmarks are up 32 percent for the first quarter of 2019 and up nearly 40 percent so far this year. In addition, he noted that OPEC production for March hit a four-year low – thanks in part to falling Venezuela output. Also, he observed that the latest Weekly Petroleum Status Report from the U.S. Energy Information Administration (EIA) showed:
An unexpectedly large 7.2 million-barrel increase in domestic commercial crude inventories – well above the 500,000-barrel stocks at the key hub in Cushing, Okla.
A roughly 200,000-barrel increase in crude
Falling refinery utilization to 86.4 percent and a 1.8 million-barrel and 2 million-barrel declines in motor gasoline and distillate inventories, respectively
Crude imports 12 percent lower than the corresponding period in 2018
Steady U.S. oil production week-on-week at 12.1 million barrels per day (bpd)
Seng also noted that the U.S. oil rig count from Baker Hughes, a GE company (BHGE) rose by 15 last week – the first such increase in seven weeks.
"On the economic news front, the stock market rose throughout the week on positive economic reports," continued Seng. "In the 'up-and-down' U.S.-China trade talks, this week was deemed to be an optimistic one with President Trump indicating an agreement would be forthcoming in four weeks."
The U.S. dollar "went on a rollercoaster ride this week," added Seng, noting that the currency traded higher Friday on positive employment news but had little effect on oil prices. Also, he said that the WTI/Brent spread now stands at approximately $7.25 per barrel – approximately $1 lower than last week's figure.
"Technically, the May WTI NYMEX futures contract faces possible retrenchment next week as the lows today are trading around the five-day moving average while well above its 10- and 20-day moving averages," said Seng. "Additionally, prices are above the 365-day moving average – an extremely key level. In order for this rally to sustain itself, prices cannot retrace below this area. Momentum indicators show the contract in an 'overbought' condition. Volume remains strong with over 600,000 WTI futures contracts trading every day now."
The contract price for May reformulated gasoline (RBOB) continued its climb Friday, adding nearly three cents to settle at $1.97 per gallon. Week-on-week, RBOB is up 3.7 percent.
"Unleaded gasoline futures traded in tandem with crude, rising throughout the week," said Seng, adding that total U.S. gasoline inventories fell by 3 million barrels last week but remain on the higher end of the five-year average for this time of year.
Seng also noted that nationwide pump prices have risen by approximately 28 cents per gallon from a month ago and by approximately 50 cents from early January.
"Analysts are attributing some of the increase to Midwest flooding that is impacting the production and distribution of ethanol, a fuel additive," said Seng. "Additionally, the decrease in Venezuelan heavy crude has raised the cost of domestic heavies needed by U.S. refiners."
May Henry Hub natural gas futures added two cents Friday, settling at $2.66. Natural gas is flat for the week.
"May natural gas futures prices are in the third week of a slide as warmer temperatures and an unexpected storage injection at the end of winter lent bearish sentiment to the market," said Seng. "Temperatures throughout the U.S. have moderated considerably from what had been the case just a few weeks before."
1
2
View Full Article
Generated by readers, the comments included herein do not reflect the views and opinions of Rigzone. All comments are subject to editorial review. Off-topic, inappropriate or insulting comments will be removed.