Oil Prices Up for the Week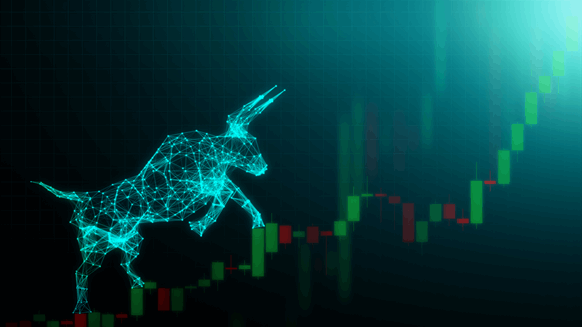 WTI and Brent crude oil prices were mixed Friday but up for the week.
West Texas Intermediate (WTI) and Brent crude oil prices were mixed Friday but up for the week.
The WTI for August delivery settled at $60.21 per barrel Friday, reflecting a one-cent decline from the previous session. However, compared to the July 5 close, the WTI is up 4.7 percent for the week.
The September Brent contract posted a 20-cent increase to end the day at $66.72 per barrel. Week-on-week, the Brent is up 3.9 percent.
Crude oil is up for the week as a result of solidly bullish fundamentals that overrode what had been a perceived global oversupply situation, said Tom Seng, Assistant Professor of Energy Business with the University of Tulsa's Collins College of Business. He noted the OPEC+ alliance's decision last week to extend for nine months an output cut of 1.2 million barrels per day (bpd) provided support for crude.
"Geopolitical tensions involving Iran have only heightened, jeopardizing oil supply coming from that country," said Seng, referring to the seizure by British Royal Marines of an allegedly Syria-bound tanker that had originated in Iran. "Meanwhile, Iran has ramped up its production of uranium in excess of the limits imposed under the nuclear ban treaty, which the U.S. is no longer part of, but other signatories have said further sanctions could be imposed, raising the stakes for more restrictions on Iran's oil exports."
In terms of market indicators this past week, Seng observed the latest Weekly Petroleum Status Report from the U.S. Energy Information Administration (EIA) shows:
The fourth straight weekly decline in U.S. commercial crude inventories, which fell by 9.5 million barrels (Bbl) – far lower than the 8.1 million Bbl reported by the American Petroleum Institute and the 2.4 million Bbl anticipated by Wall Street Journal analysts.
Total crude in storage stands at 459 million Bbl, four percent higher than the five-year average for this time of year.
Inventories at the Cushing, Okla., storage hub fell by 300,000 Bbl to 52.2 million Bbl, or 68 percent of capacity.
Refinery utilization was 94.7 percent – 17.3 million bpd – and imports were down 12 percent from a year ago.
U.S. oil production held at 12.2 million bpd last week, and EIA reported that average daily production for April exceeded 12 million bpd – a new monthly record.
On the economic front, the U.S. stock market surged to record levels during the week as the Federal Reserve hinted at cutting interest rates, Seng noted. He explained that positive economic data and a strong U.S. dollar have generated optimism within the Fed about the current state of inflation and have helped to support the view that lower interest rates may be needed to spur more growth. He added that the Fed news helped the Dow Jones Industrial Average surpass the 27,000 mark, weakening the U.S. dollar and helping to bolster oil prices.
"Technically, the August WTI NYMEX futures contract is trading above its five-, 10- and 20-day moving averages but remains below its 12-month moving average, which currently stands at $62.30," said Seng. "Price levels are now back to those of late-May. The contract is in oversold territory according to momentum indicators. The WTI/Brent spread now stands at about $6.45."
Reformulated gasoline (RBOB) futures edged downward during Friday's trading, with the August contract shedding one cent to settle at $1.98 per gallon. RBOB is up 2.6 percent for the week.
Seng commented that U.S. total gasoline inventories are at 229 million Bbl – 10 million Bbl below the year-ago level – but still higher than the five-year average for this time of year.
"However, retail prices are 12 cents per gallon lower than last year while NYMEX futures prices are about 14 cents per gallon less," he added.
The August Henry Hub natural gas contract price rose four cents Friday, settling at $2.45. Compared to its week-ago close, gas is up 1.65 percent. The recent August gas contract rally stems primarily from higher summer temperatures, which have spurred more demand for gas-fired power, Seng said. He added that the EIA's latest Weekly Natural Gas Storage Report revealed:
An injection last week of 81 billion cubic feet (Bcf), translating into a 275-Bcf (12.5-percent) increase year-on-year but a 142-Bcf (5.5-percent) decrease against the five-year average
90.3 Bcf per day (Bcfd) of dry production last week against a consumption level of 84.4 Bcfd for the period, with increases coming primarily from the power sector
4.9 Bcfd in gas exports to Mexico and an increase in LNG exports to 6.1 Bcfd
"Technically, August natural gas is trading around its five-day moving average but above the 10- and 20-day moving averages," said Seng. "Volume is holding strong on the rally contract. Momentum indicators are showing a slight overbought condition."
Generated by readers, the comments included herein do not reflect the views and opinions of Rigzone. All comments are subject to editorial review. Off-topic, inappropriate or insulting comments will be removed.