Oil Prices Up for the Week
by Matthew V. Veazey
|
Rigzone Staff
|
Friday, September 06, 2019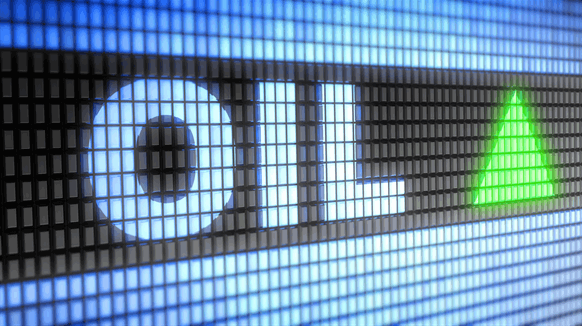 WTI and Brent crude oil futures finished the day - and the week - higher.
West Texas Intermediate (WTI) and Brent crude oil futures finished the day – and the week – higher.
The October WTI contract price added 22 cents Friday to settle at $56.52 per barrel. It peaked at $56.95 and bottomed out at $54.83. Compared to the August 30 settlement, the WTI is up 2.7 percent.
November Brent settled at $61.54 per barrel, reflecting a 59-cent gain. For the week, Brent is up two percent.
"After a wild down, then up, holiday-shortened trade week, WTI appears to be on track to settle a little higher than last week while Brent appears to have made gains as well," said Tom Seng, Assistant Professor of Energy Business at the University of Tulsa's Collins College of Business. "The status of U.S./China trade relations, a bullish inventory report and the third straight week of declines in the number of rigs drilling for oil all contributed to this week's volatility in oil pricing."
Regarding U.S./China trade, Seng noted that prices rallied earlier in the week on signals that the countries would reach some sort of deal but later faltered amid doubts that such an agreement will materialize.
"The new tariffs took effect Sunday, sending prices lower one day after the holiday break," continued Seng. "But, global stocks rallied Wednesday, weakening the U.S. dollar and dragging oil higher as well. A larger-than-expected drawdown in inventory, reported yesterday, rallied oil for the remainder of the week."
Referencing the latest U.S. Energy Information Administration (EIA) Weekly Petroleum Status Report, Seng observed that:
Commercial crude inventories fell last week by 4.8 million barrels (Bbl) – well above the 2.1-million-Bbl decrease forecast by Wall Street Journal analysts
423 million Bbl of total crude oil in storage – right at the five-year average for this time of year but at a level not seen since October 2018
A 230,000-Bbl drop in oil stocks – to 40.1 million Bbl, or 53 percent of capacity – at the Cushing, Okla., hub
A 0.4-percent drop in refinery utilization to 94.8 percent, or 17.4 million Bbl per day (bpd)
Year-on-year, a 12.5-percent decrease in oil imports
Oil production last week at 12.4 million bpd, down from 12.5 bpd the previous week
Seng also noted that Friday's U.S. rig count from Baker Hughes, a GE company adding to the bullish sentiment, showing another decrease in the number of domestic oil rigs last week – the third straight weekly decline.
"On the economic front, all major U.S. indexes are up for the week providing a positive outlook for future energy demand," Seng said. "The U.S. dollar is down for the week, giving further support to crude prices. Russia's energy minister's visit to Saudi Arabia this week was also seen as a positive sign for oil prices, with the inference being Russia will continue to follow OPEC's lead in output curtailments."
In addition, Seng pointed out the WTI/Brent spread is holding at approximately the $5 level.
"Technically, the October WTI NYMEX futures contract is trading right around its five-, 10- and 20-day moving averages," Seng noted. "The contract is in a neutral position relative to overbought/oversold conditions according to momentum indicators. Today's volume is strong at well over 630,000 contracts."
Reformulated gasoline (RBOB) also ended the day higher. The October RBOB contract gained three cents, settling at $1.57 per gallon.
"U.S. inventories of total gasoline are at 230 million barrels, on the high end of the five-year average for this time of year as the summer driving season comes to an end," said Seng. "Average U.S. retail prices are 26 cents per gallon lower than last year while NYMEX futures prices are about 53 cents per gallon less. Both production and demand were down last week."
Henry Hub natural gas for October delivery closed at nearly $2.50 – a six-cent gain for the day. Week-on-week, natural gas is up nine percent. Seng attributes the weekly increase to hot weather and the resultant spike in demand for gas-fired power generation.
1
2
View Full Article
Generated by readers, the comments included herein do not reflect the views and opinions of Rigzone. All comments are subject to editorial review. Off-topic, inappropriate or insulting comments will be removed.
MORE FROM THIS AUTHOR
Matthew V. Veazey
Senior Editor | Rigzone