Oil Prices Up Despite Storm Clouds
by Matthew V. Veazey
|
Rigzone Staff
|
Tuesday, April 16, 2019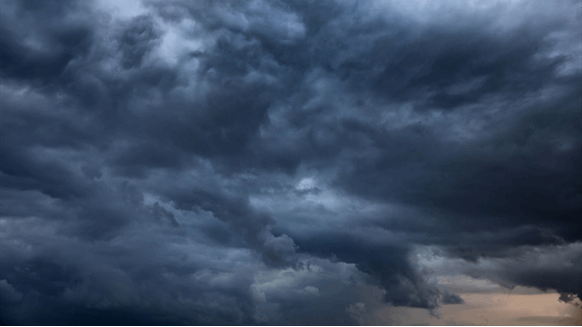 The WTI and Brent both finished higher Tuesday despite dark clouds forming in the oil market.
West Texas Intermediate and Brent crude oil futures showed overall positive price movements during the second trading day of the week.
The WTI for May delivery added 65 cents Tuesday to settle at $64.05 per barrel. The WTI peaked at $64.16 and bottomed out at $62.99.
The June Brent contract price also finished higher Tuesday, gaining 54 cents to end the day at $71.72 per barrel.
Barani Krishnan, senior commodities analyst with Investing.com, told Rigzone that prices edged upward amid a dramatic oil market backdrop.
"As startling as the bust-to-boom saga in oil has been since December, equally riveting are the dark clouds forming over the market as pessimists point to the ever-capable threat of shale crude returning with enough force to offset the impact of Saudi and Russian supply cuts," said Krishnan.
Krishnan pointed out that thousands of drilled-but-uncompleted (DUC) wells in the United States' most prolific oil basins could be central to a "comeback story" for shale.
"These DUC wells … were silent actors presaging the 2014-2017 crude market collapse," explained Krishnan. "They could also be ticking time bombs to the current oil rally as the price per barrel could prompt drillers to finish what they began and bring more supply to the market."
Although the WTI has gained approximately 40 percent so far this year, Saudi Arabia should not panic yet that additional U.S. crude will hit the market, Krishnan continued. He said that they are "fortunate" because U.S. producers "have been surprisingly restrained" in releasing more barrels into the market.
"From the Bakken to Permian, many shale drillers still have vivid memories of the bankruptcies that hammered their industry during the 2014/15 collapse," said Krishnan. "They know how unforgiving their shareholders and bankers would be if such things were to recur. Their focus now is on investor dividends and cash flow, and rightly so. Of course, that has disappointed oil bears who had expected shale output to rocket and neuter the market once WTI got to $55 per barrel and beyond."
Pointing out that U.S. producers' discipline has been "laudable," Krishnan acknowledged that a WTI price above $65 could diminish that resolve.
"The economic justification of pumping more oil at such prices will be hard for producers to ignore," said Krishnan. "Of the 8,500 DUC wells that exist now, about half are in the Permian alone. This is currently the most active drilling area in the world. DUC rates in the Permian have seen explosive growth of more than 500 percent since 2014. It is here that oil supermajors like Exxon and the newly merged Chevron-Anadarko expect to see double-digit profits from crude that can be pumped for as low as $35 per barrel."
Moreover, Krishnan observed that even a modest assumption of Permian output amounts to a formidable hydrocarbons arsenal for the competition underway in the oil market.
"Even if initial production averages only 500 barrels per day from a completed well in the Permian – and that's rather conservative by any estimate – the basin will have at least 2 million barrels per day of new oil waiting to be pushed out," Krishnan said. "That's a big bomb waiting to hit OPEC."
Reformulated gasoline (RBOB) futures also increased during Tuesday's trading. The May RBOB contract settled at $2.03 per gallon, reflecting a two-cent gain.
The Henry Hub natural gas benchmark was the laggard among the commodity prices that Rigzone tracks. May gas futures lost two cents to end the day at $2.57.
Generated by readers, the comments included herein do not reflect the views and opinions of Rigzone. All comments are subject to editorial review. Off-topic, inappropriate or insulting comments will be removed.