Oil Prices Tumble More Than $2
|
Wednesday, June 12, 2019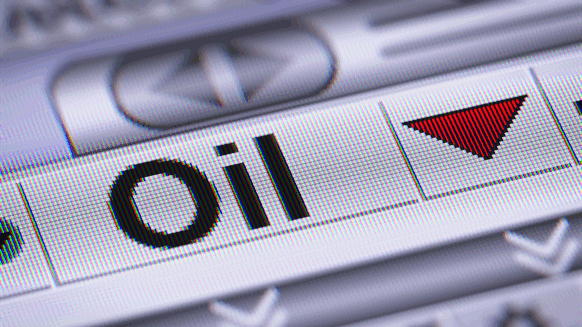 WTI and Brent price movements were decidedly downward Wednesday.
Price movements were decidedly downward Wednesday for West Texas Intermediate (WTI) and Brent crude oil futures.
The July WTI contract price plunged $2.13 during midweek trading, settling at $51.14 per barrel. The benchmark traded within a range from $50.72 to $53.05.
As Bloomberg reported earlier Wednesday, oil demand projections by major Wall Street players such as Morgan Stanley and JPMorgan Chase & Co. have been increasingly pessimistic. Moreover, concerns about ongoing trade tensions between the United States and China have dampened the outlook for oil consumption growth.
Steve Blair, senior account executive with the RCG Division of Marex Spectron, observed that the WTI has been in a wide congestion pattern – bounded by a resistance and support levels from $55.10 to near $51.00, respectively – since May 31.
"This market continues to be subject to the weekly petroleum reports, which has been one of the main attractions along with the concerns regarding global and, particularly, Chinese demand as the trade war continues between the U.S. and China," said Blair. "We look to trade this congestion range until such time as it is broken out of, on a close basis. Should major support be broken on a close basis, there could be another $3 to $4 downside action, as seen on the daily and daily continuation charts."
Also falling sharply was Brent crude oil for August delivery, which lost $2.32 to end the day at $59.97. Blair pointed out the recent pattern for Brent has closely resembled that of WTI. He noted that August Brent's congestion pattern has been slightly wider than that of July WTI, bounded by $64.26 on the upside and $59.66 on the downside.
"The $58.49 level is also an important support level which is seen on the more macro weekly chart," he said. "Like WTI, we want to trade this congestion pattern until such time as the market breaks either side, on a close basis. Also like WTI, a breakdown through support could see the market move much lower to the $56.53 level and potentially the $55.00 level, as seen on the daily and daily continuation charts."
Like crude oil, reformulated gasoline (RBOB) also finished lower Wednesday. July RBOB futures settled at $1.69 per gallon, reflecting a seven-cent decline. Nevertheless, Blair pointed out that July RBOB has – and continues to be – a leader in the petroleum complex.
July RBOB "has seen a huge breakdown in price since it first broke major support at the $1.8731 level back on May 30," said Blair. "Currently the market has tested an uptrend line of support seen on the daily chart. Current support seen at the $1.6765 level and the uptrend line of support today lies at $1.6725. A major congestion pattern from the January through early February period – between $1.6765 and $1.6000 – should provide good support for this market."
Henry Hub natural gas posted a relatively modest loss compared to the crude oil and RBOB benchmarks. July natural gas lost a penny to settle at $2.39.
"July natural gas tested the $2.305/$2.306 level last Thursday and Friday prior to moving back up to the $2.3999 level, which was the prior major support area seen on the weekly chart," said Blair.
In addition, Blair observed that both of the gas charts show support levels seen long ago – with the weekly chart revealing support levels stemming from early 2016 prices.
"However, with some summer weather currently being seen on the horizon for later this month, the lows in the market may have already been set," said Blair. "We look to watch the price action for the remainder of this week and early next week for further signs that this may be true."
Generated by readers, the comments included herein do not reflect the views and opinions of Rigzone. All comments are subject to editorial review. Off-topic, inappropriate or insulting comments will be removed.