Oil Prices Surge After Attack on Saudi Facility
by Matthew V. Veazey
|
Rigzone Staff
|
Monday, September 16, 2019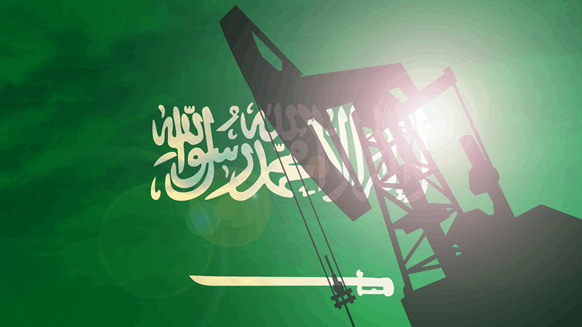 Oil market-watchers ponder how quickly Saudi Arabia can restore lost production.
During the first trading day after an attack on a major Saudi Arabian oil facility that knocked out more than one-half of the Kingdom's oil output, West Texas Intermediate (WTI) and Brent futures rose dramatically.
The October WTI gained $8.05 Monday to settle at $62.90 per barrel. The contract traded within a range from $58.77 to $63.38.
Brent crude for November delivery added $8.80 to end the day at $69.02 per barrel.
Tom McNulty, Houston-based managing director with Great American Group, told Rigzone the weekend attack is "certainly a big deal" but pointed out it is unclear how long it will curtail Saudi production.
"The event should be bullish for U.S. production because it highlights security of supply as a real factor," said McNulty.
Moreover, McNulty observed the event's aftermath highlights an ongoing infrastructure constraint for U.S. oil producers.
"The main reason the U.S. can't push more crude into the market faster is that there are still lingering transportation bottlenecks from key production basins," he said. "But the U.S. is expected to help on the supply side to the extent it can – in the days and weeks to come while Saudi Arabia gets back online."
In a written statement emailed to Rigzone, a University of Houston (UH) energy markets, trade and regulation specialist noted that timing is a crucial element in gauging how high oil prices could go.
"If this interruption is short-lived, it won't have too much of an impact on price," stated Ed Hirs, UH energy economics lecturer. "The real concern is if this is something that can't be fixed relatively quickly and also if there's any retaliatory strikes in the area that take production offline, say, from Iran or perhaps having it spread from Iraq to Kuwait. Then we could see a significant longer-lasting price impact. Under some scenarios, the price could more than double."
Craig Pirrong, UH finance professor, observed that oil futures prices have not only jumped for contracts in the near term but also factor in a risk premium well into next year.
"Spot prices are now up around 12 percent, a decline from the initial 20-percent increase," said Pirrong, also energy markets director of the Global Energy Management Institute at UH's C.T. Bauer College of Business. "Prices for June 2020 are up around eight percent, which indicates a moderate risk of longer-term disruptions, either due to difficulties in repairing the damage from yesterday's strikes or from the potential for future disruptions."
Reformulated gasoline (RBOB) also posted a strong increase Monday. October RBOB settled at $1.75 per gallon, reflecting a 20-cent gain.
Also finishing the day higher was Henry Hub natural gas. October gas futures added nearly seven cents to close at $2.68.
To contact the author, email mveazey@rigzone.com.
Generated by readers, the comments included herein do not reflect the views and opinions of Rigzone. All comments are subject to editorial review. Off-topic, inappropriate or insulting comments will be removed.
MORE FROM THIS AUTHOR
Matthew V. Veazey
Senior Editor | Rigzone