Oil Prices Start Week Strong
by Matthew V. Veazey
|
Rigzone Staff
|
Monday, April 22, 2019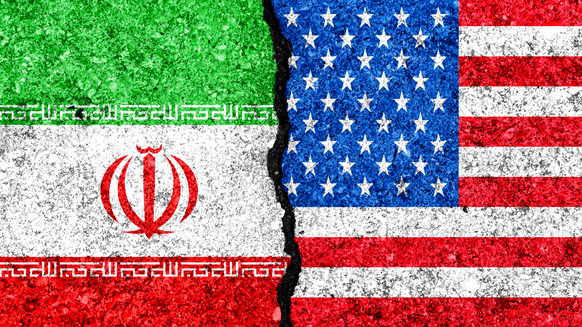 Crude oil futures posted strong gains Monday amid a development on the US-Iran oil sanctions front.
Crude oil futures posted strong gains Monday after the Trump administration announced that the U.S. will no longer grant sanctions waivers to any importer of Iranian oil effective May 1, 2019.
West Texas Intermediate (WTI) crude for May delivery added $1.70 to end the day at $65.70 per barrel. The WTI peaked at $65.92 and bottomed out at an even $64 during the early week session.
June Brent crude oil futures gained $2.07 during Monday's trading to settle at $74.04 per barrel.
"Today it's all about Iran, and the U.S. decision to eliminate waivers for China, India, Japan, South Korea and Turkey," said Tom McNulty, Houston-based managing director with Great American Group. "The most critical thing to analyze is where the barrels will be replaced from. Those five users will not cut back much, if at all. They simply cannot."
McNulty also noted that Saudi Arabia and the United Arab Emirates are expected to be able to replace much of the Iranian barrels. Where lighter crudes can be refined, the U.S. will boost exports, he added.
"I also think the Russians will increase production as a result, killing off the so-called agreement to manage production," said McNulty, referring to the "OPEC+" deal in which OPEC member countries, Russia and others agreed to limit output to stabilize the oil market.
In a written statement emailed to Rigzone, Michael Roomberg, portfolio manager with Miller/Howard Investments, remarked that the White House has "raised the stakes" with its decision on Iran waivers. He added, however, that the move is "a calculated risk" that will not by itself lead to Brent prices at $90 or even $100 anytime soon.
"We expect oil prices to remain range-bound near current levels, though upside geopolitical risk continues to rise," Roomberg stated. "Venezuela continues to teeter, and Libya fighting intensified over the weekend. Brent crude is now roughly $74 per barrel this morning."
Roomberg added that Saudi Arabia and Russia have spare production capacity to offset lost Iranian barrels but not enough to make up for a simultaneous output collapses in Libya, Venezuela and Iran.
Like crude oil, reformulated gasoline (RBOB) also delivered a solid increase Monday. The May RBOB contract price settled at $2.13 per gallon, reflecting a nearly six-cent gain for the day.
Henry Hub natural gas futures ended a four-trading-day losing streak. The May gas contract added three cents Monday, settling at $2.52.
Generated by readers, the comments included herein do not reflect the views and opinions of Rigzone. All comments are subject to editorial review. Off-topic, inappropriate or insulting comments will be removed.
MORE FROM THIS AUTHOR
Matthew V. Veazey
Senior Editor | Rigzone