Oil Prices Slide During Midweek Trading
by Matthew V. Veazey
|
Rigzone Staff
|
Wednesday, June 05, 2019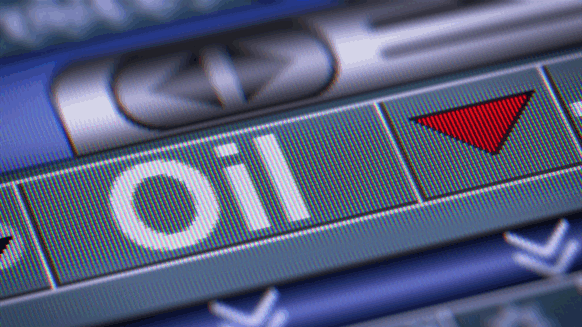 Price movements were decidedly downward Wednesday.
Price movements were decidedly downward Wednesday among the energy prices that Rigzone tracks.
"Over the last several weeks the entire petroleum complex has succumbed to a number of factors, including economic and geopolitical, as well as changing fundamental factors in the supply and demand picture," said Steve Blair, senior account executive with the RCG division of Marex Spectron. "From a technical perspective, both the crude and refined product markets have broken down below areas of sideways congestion that had been seen through much of the month of May."
July WTI futures lost $1.80 Wednesday, settling at $51.68 per barrel. The benchmark traded within a range from $50.60 to $53.41.
Blair observed that the WTI market began its breakout on May 23, when it closed below the sideways congestion. Since then, "the market has not really looked back," he said.
"Currently the market has moved down to a major sideways congestion pattern that goes back to late 2018," Blair continued. "July WTI has support at the $51.03 level, which was penetrated earlier in today's session, but has managed to move back up and close above this support level as seen on the daily chart."
Blair added that further support for the July WTI appears at $49.79 on the daily continuation chart.
"The weekly chart will be watched this week to see if it closes below the $51.60 support level," he said, noting that resistance levels are seen at $52.71 and $54.68.
Brent crude oil for August delivery ended the day at $60.63 per barrel, reflecting a $1.34 decline. The Brent is falling prey to fundamental and technical factors similar to those afflicting the WTI, Blair said.
"Prices have fallen back into the sideways congestion levels seen in late November/early December and again from early January and into mid-February," he noted. "Major support at $59.66 and at $58.31, as seen on the daily and continuation charts, respectively. Resistance seen at $63.01 and $63.98."
Like the WTI and Brent, reformulated gasoline (RBOB) is also experiencing a "great fall in price structure," said Blair. He noted the trend is occurring while consumer demand ramps up as the U.S. summer driving season gets underway. A robust U.S. economy also "should help consumer demand in a time when gasoline prices at the pump are moving lover," he added.
The July RBOB contract shed three cents to end the day at $1.69 per gallon.
"Major support seen at $1.6765 and major resistance now seen above at the $1.7007 and 1.7194 levels," Blair said, referencing the daily RBOB chart.
Henry Hub natural gas also edged downward Wednesday. July gas futures lost four cents to settle at $2.38.
"The natural gas market finally broke down and closed below the congestion range between the $2.534 and $2.750 levels that it had been trading in from mid-April until May 30, when the market closed below the bottom of the congestion range," said Blair. "Prices have continued lower and have tested major support levels seen on the weekly and monthly charts at $2.399 and $2.422, respectively."
Blair also noted that major support is now seen at the $2.195 level, with the previous major support levels becoming the new resistance levels.
Generated by readers, the comments included herein do not reflect the views and opinions of Rigzone. All comments are subject to editorial review. Off-topic, inappropriate or insulting comments will be removed.
MORE FROM THIS AUTHOR
Matthew V. Veazey
Senior Editor | Rigzone