Oil Prices Settle Down After Gyrating
by Matthew V. Veazey
|
Rigzone Staff
|
Wednesday, November 06, 2019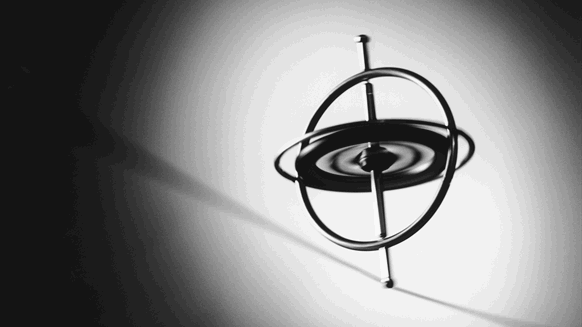 WTI and Brent crude oil futures finished lower Wednesday, concluding a trading day that transitioned from volatile to calm.
West Texas Intermediate (WTI) and Brent crude oil futures finished lower Wednesday, concluding a trading day that transitioned from volatile to calm.
Steve Blair, senior account executive with the RCG Division of Marex Spectron, told Rigzone the petroleum markets experienced "some wild price gyrations" Wednesday before the U.S. Department of Energy (DOE) statistical arm issued its Weekly Petroleum Status Report. He added "some of the unusual things within the report" contributed to more uncertainty afterward.
Blair pointed out the DOE report showed a 2.9-million-barrel decline in gasoline stocks but added the draw apparently resulted from a mix of factors: lower refinery run rates and a large – 1.009 million barrels per day (bpd) – total export volume. He added that demand was also "not helping," with refinery runs at a more seasonal 9.145 million bpd. Also, he said that crude oil inventories were seen up by nearly 8 million bpd – potentially attributable to the much lower oil exports level of 2.371 million bpd, which was 956,000 bpd lower than the previous week's record amount.
"Once traders were able to go over the report with a fine-tooth comb, prices began to move lower, penetrating the lows of the day that were in place from the overnight session," said Blair. "Once new lows were made, markets went into a pricing coma and basically moved sideways for the remainder of the trading session.
December WTI lost 88 cents during midweek trading to settle at $56.35. The light crude marker peaked at $57.85 and bottomed out at $56.11. Blair observed that WTI is up nearly $6 since the beginning of October, trading as high as $57.85 before the DOE report brought prices back down toward support levels in the daily WTI chart – near the $56 level down to $55. He added that resistance is seen as the market approaches the $58 level.
The December Brent contract shed $1.22, finishing the day at $61.74 per barrel.
"Brent tested resistance around $63.30 today before pulling back like its counterpart, WTI," Blair said, citing the daily January Brent chart.
Also declining Wednesday was reformulated gasoline (RBOB). December RBOB dipped five cents, settling at just under $1.63 per gallon. Blair noted the RBOB-WTI crack spread had been "holding up very well at the $12.62 support level until today when the crack spread broke down, particularly after the release of the weekly reports." The right side of the RBOB-WTI crack spread chart shows Wednesday's decline, and Blair pointed out that support levels are seen at $11.51 and $10.76.
Henry Hub natural gas for December delivery fell three cents to close at $2.83.
"Natural gas markets continue to trade off of the unexpected blast of winter weather moving across the Lower 48 and expected into the East later in the week and next weekend, with some potential for snow in many areas," said Blair. "Record-breaking LNG exports over the course of the first half of 2019 are also helping to keep this market supported even in light of high and record production. Major resistance seen at the $3.309 level on the weekly chart."
To contact the author, email mveazey@rigzone.com.
Generated by readers, the comments included herein do not reflect the views and opinions of Rigzone. All comments are subject to editorial review. Off-topic, inappropriate or insulting comments will be removed.
MORE FROM THIS AUTHOR
Matthew V. Veazey
Senior Editor | Rigzone