Oil Prices Rise Again
by Matthew V. Veazey
|
Rigzone Staff
|
Monday, September 09, 2019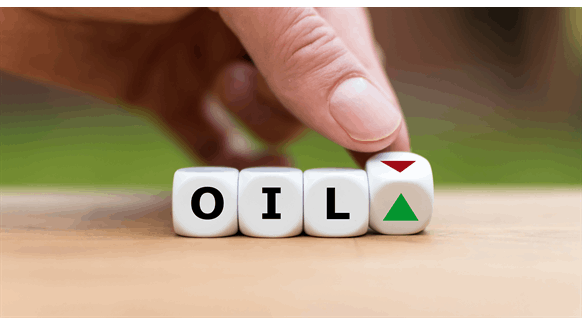 WTI and Brent crude oil posted gains for the fourth straight trading day.
West Texas Intermediate (WTI) and Brent crude oil posted gains for the fourth straight trading day Monday.
The October WTI settled at $57.85 per barrel, reflecting a $1.33 gain for the day. The light crude marker peaked at $58.16 and bottomed out at $56.58.
Brent crude for November delivery ended the day $1.05 higher at $62.59 per barrel.
Tom McNulty, Houston-based managing director with Great American Group, cautioned against allowing the recent oil price uptick to divert attention from more sobering underlying factors.
"It's a temporary rally," he commented. "Regardless of what the Saudis say or do, North American production will continue to rise and I do think we have softening on the demand side. We are entering a 12- to 24-month phase of mean reversion, and with it will come a series of bankruptcies as energy commodity prices start to erode."
Reformulated gasoline (RBOB) edged upward during the first trading day of the week. October RBOB added one cent to settle at $1.58 per gallon.
Henry Hub natural gas also finished higher. October gas futures gained nine cents to close at $2.585.
Referencing McNulty's comment above about possible oil and gas industry bankruptcies, how many Chapter 11 filings might be in store for U.S. oilfield services (OFS) and exploration and production (E&P) firms at various WTI price levels of $50 and below?
The table below presents hypothetical estimates of Chapter 11 filings that could occur. Upon sharing the figures with Rigzone, McNulty was quick to point out they reflect his findings from a "very unofficial survey." He explained that he generated the illustration to synthesize what he learned in conversations with "a dozen or so" Houston-based bankruptcy attorneys in recent weeks.
To contact the author, email mveazey@rigzone.com.
Generated by readers, the comments included herein do not reflect the views and opinions of Rigzone. All comments are subject to editorial review. Off-topic, inappropriate or insulting comments will be removed.
MORE FROM THIS AUTHOR
Matthew V. Veazey
Senior Editor | Rigzone