Oil Prices Retreat
by Matthew V. Veazey
|
Rigzone Staff
|
Tuesday, April 09, 2019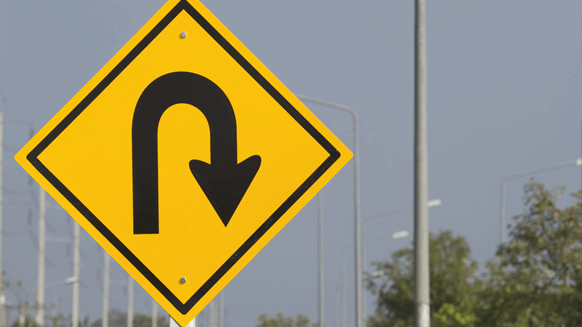 The WTI fell below $64 while the Brent remained above $70.
West Texas Intermediate (WTI) and Brent crude oil futures backtracked somewhat Tuesday.
The May WTI futures price retreated below the $64-mark Tuesday, losing 42 cents to settle at $63.98 per barrel. The benchmark peaked at $64.79 and bottomed out at $63.68.
Brent crude oil for June delivery also declined Tuesday. The Brent ended the day at $70.61, reflecting a 49-cent loss.
"Hedge funds have grabbed the oil bull by the horns and are refusing to let go, even as the crude rally looks overbought and signs of a possible price reversal emerge, no matter what the Libya-Iran-Venezuela trifecta says," Barani Krishnan, senior commodities analyst with Investing.com, told Rigzone.
Krishnan pointed out that daily oil price movements are showing a decidedly bullish bent – even on days when benchmarks settle lower.
"Each price retreat in oil now is by the measure of cents while advances in a day can be close to a dollar or more," Krishnan explained. "The raging civil war in Libya, Donald Trump's labeling of the Iranian national guard as a foreign terrorist organization and continued financial and political meltdown in Caracas are manna for bulls eyeing WTI above $65 and Brent possibly at $75."
In addition, Krishnan noted that a highly anticipated market report Wednesday could have lasting implications in the coming months.
"Fund managers will count on OPEC to tell another intimidating tale of tightening supply in its monthly report on Wednesday that could further fuel this year's rally of 41 percent in WTI and 31 percent in Brent," Krishnan said. "But the writing on the wall also suggests something else: that Saudi Arabia and its oil-producing allies may not be able to keep up very much longer with their deep production cuts, especially with Russia wanting out."
Krishnan remarked that Russia can afford to walk away from the OPEC+ group of OPEC and non-OPEC oil producers. He explained that Russian officials last December stated that their break-even oil price is $42 – one-half of what their Saudi counterparts have said that they need.
"Saudi Energy Minister Khalid al-Falih hinted at the uncertainty of the whole arrangement earlier this week by saying it was premature to comment on whether a consensus existing among members of OPEC+ to extend cuts," continued Krishnan. "Kirill Dmitriev, the Russian sovereign wealth fund chief who engineered the cooperation with OPEC, wants Moscow to tell the Saudis when they meet next: 'Thank you for the price bump, we can go it alone from here.'"
Although Russian Energy Minister Alexander Novak "has mixed feelings about a divorce" from OPEC+, he is under pressure from colleagues such as Rosneft CEO Igor Sechin, said Krishnan. He explained that Sechin has warned Russia will lose market share to U.S. shale if it fails to raise production and compete for new markets. Nevertheless, Krishnan added that Russian President Vladimir Putin – who he called the country's "ultimate deal-maker" – "is holding close to his chest the card that Moscow will throw down" at OPEC meetings in May and June.
Besides Russia, Nigeria is finding complying with OPEC cuts difficult, continued Krishnan. He explained that the West African oil producer has failed to comply with its quota under the OPEC+ arrangement for three consecutive months now – pumping 1.92 million barrels per day (bpd) in March instead of its 1.685 million bpd quota.
"And since Trump is still tightening the screws on Iran instead of allowing them to flood the market with oil, the Saudis may also owe him a moral obligation to suspend cuts," said Krishnan. "One reason the Saudis may be willing to let their guard down a little on production is the roaring market reception for the bond issue linked to the public sale of shares in their Aramco oil company. For years now, the Aramco IPO has been top priority for the kingdom, aside from a better oil price, of course."
Unlike the Brent and WTI, the overall price movement for reformulated gasoline (RBOB) was positive Tuesday. The May RBOB contract added one cent to settle slightly under $2 per gallon.
Like crude oil, Henry Hub natural gas exhibited negative momentum. May gas futures lost just under a penny to end the day at approximately $2.70.
Generated by readers, the comments included herein do not reflect the views and opinions of Rigzone. All comments are subject to editorial review. Off-topic, inappropriate or insulting comments will be removed.