Oil Prices Rebound Slightly
|
Tuesday, January 14, 2020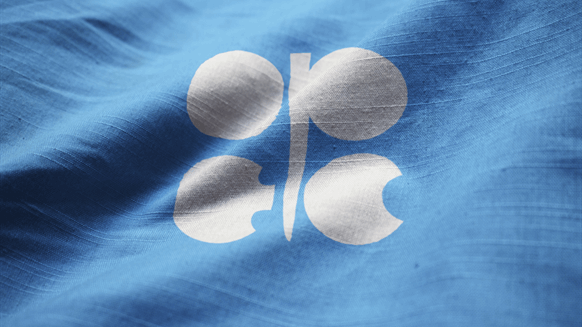 After trending downward for a week, WTI and Brent crude oil prices finished higher Tuesday.
"Even if the OPEC cuts were to deepen in the first quarter as proposed, Russia's visible unease in sticking with the market manipulation planned by Saudi Arabia and other allies in the Organization of the Petroleum Exporting Countries is sending smoke signals of a different kind to the market," he said.
Russia may decide whether to stay in OPEC+ when the group meets March 4 to 6 in Vienna.
"If Russia loses its zest to stay in the so-called OPEC+ and contribute to the alliance's production cuts beyond the first quarter, the market could be pretty much smoked," Krishnan said. "Moscow hasn't shown any serious intent yet to quit the partnership. But it's growing increasingly anxious about the loss in market share OPEC+ is causing Russian oil exports, especially with U.S. crude shipments hitting record highs at the start of the new year."
Furthermore, Krishnan noted the U.S. Energy Information Administration projects continuous record highs in U.S. oil output this year and next.
"Based on the higher production coming off the Permian region of Texas and New Mexico, the EIA forecasts and average of 13.3 million barrels per day of U.S. crude oil production in 2020 and 13.7 million barrels per day in 2021," Krishnan said. "OPEC could have its hands full again the next two years fighting a new glut."
Reformulated gasoline (RBOB) remained virtually flat Tuesday. February RBOB ended the day at $1.65 per gallon, reflecting a decline of well under one cent.
Henry Hub natural gas for February delivery eked out a small gain, adding one-half of one cent to close just under $2.19.
Scott observed the slight uptick for gas stems from somewhat cooler weather forecasts and ample supply.
"Another upward pressure in gas markets is the ongoing shift from coal to natural gas power generation and growing liquefied natural gas (LNG) exports," he said. "As crude oil strengthens, LNG could become more valuable given the latter's many Asian-indexed contracts and potential to displace international coal and fuel-oil power generation."
To contact the author, email mveazey@rigzone.com.
1
2
View Full Article
Generated by readers, the comments included herein do not reflect the views and opinions of Rigzone. All comments are subject to editorial review. Off-topic, inappropriate or insulting comments will be removed.