Oil Prices Rebound Slightly
|
Tuesday, January 14, 2020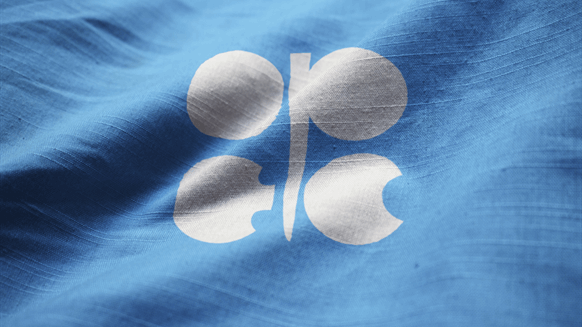 After trending downward for a week, WTI and Brent crude oil prices finished higher Tuesday.
After trending downward for a week, West Texas Intermediate and Brent crude oil prices finished higher Tuesday.
The February WTI contract price gained 15 cents to settle at $58.23 per barrel. The benchmark peaked at $58.72 and bottomed out at $57.72.
March Brent added 29 cents, ending the day at $64.49 per barrel.
Tuesday's oil market action ended a five-trading-day string of declines. Vance Scott, a Houston-based managing director in the energy practice of global, multi-industry consulting firm AlixPartners LLP, told Rigzone that prices had declined as recent charged rhetoric between the United States and Iran had diminished.
"Following the lowered tensions, traders seemed to evaluate the overall available capacity sitting readily on the sidelines in Russia and the OPEC nations," commented Scott.
Scott explained that traders appeared to recognize the capacity could likely offset supply disruptions other than the most severe scenarios – such as those affecting Iraq, Saudi Arabia and other substantial Middle East sources.
"This available supply, coupled with a downward economic bias in China – even with the beginnings of a resolution of China's trade war with the U.S. – helped bring more downward pressure in the markets," continued Scott. "Furthermore, Suriname's recent announcement of major discoveries by the Apache and Total joint ventures show a growing deep-water trend extending from Guyana into Suriname."
Given its small population and budding economy, Suriname could have the potential to become a major oil-exporting country if it can overcome geopolitical issues that could constrain Western technology and capital investment, Scott noted.
"Overall globally, traders evaluated the worldwide situation and many speculators – recognizing that neither Iran nor the U.S. seems to want to escalate tensions in the Middle East – unwound positions geared to the Middle East and began to look for opportunities elsewhere," he said.
Barani Krishnan, senior commodities analyst at Investing.com, reflected on the volatility of the oil market since the start of the year.
"What a difference a week makes," Krishnan said. "On the first Friday of 2020, U.S. WTI crude hit eight-month highs above $64 per barrel. But by the second Friday, the U.S. crude benchmark had posted its biggest weekly loss in more than six months."
Meanwhile, Krishnan pointed out that oil bulls' distress has grown as U.S. crude and fuel products supplies have surged to levels not seen for a year.
"To those who braved last week's $4 per barrel crash, the perplexing question is: What bullets does the market have left, if any, to shoot back higher," Krishnan stated. "The answer, of course, is OPEC production cuts. And – briefly, perhaps – the U.S.-China phase one deal that is scheduled to be signed at the White House on Wednesday."
Krishnan added that much hinges on whether Russia remains a partner in the OPEC+ alliance.
"Even if the OPEC cuts were to deepen in the first quarter as proposed, Russia's visible unease in sticking with the market manipulation planned by Saudi Arabia and other allies in the Organization of the Petroleum Exporting Countries is sending smoke signals of a different kind to the market," he said.
Russia may decide whether to stay in OPEC+ when the group meets March 4 to 6 in Vienna.
"If Russia loses its zest to stay in the so-called OPEC+ and contribute to the alliance's production cuts beyond the first quarter, the market could be pretty much smoked," Krishnan said. "Moscow hasn't shown any serious intent yet to quit the partnership. But it's growing increasingly anxious about the loss in market share OPEC+ is causing Russian oil exports, especially with U.S. crude shipments hitting record highs at the start of the new year."
Furthermore, Krishnan noted the U.S. Energy Information Administration projects continuous record highs in U.S. oil output this year and next.
"Based on the higher production coming off the Permian region of Texas and New Mexico, the EIA forecasts and average of 13.3 million barrels per day of U.S. crude oil production in 2020 and 13.7 million barrels per day in 2021," Krishnan said. "OPEC could have its hands full again the next two years fighting a new glut."
Reformulated gasoline (RBOB) remained virtually flat Tuesday. February RBOB ended the day at $1.65 per gallon, reflecting a decline of well under one cent.
Henry Hub natural gas for February delivery eked out a small gain, adding one-half of one cent to close just under $2.19.
Scott observed the slight uptick for gas stems from somewhat cooler weather forecasts and ample supply.
"Another upward pressure in gas markets is the ongoing shift from coal to natural gas power generation and growing liquefied natural gas (LNG) exports," he said. "As crude oil strengthens, LNG could become more valuable given the latter's many Asian-indexed contracts and potential to displace international coal and fuel-oil power generation."
To contact the author, email mveazey@rigzone.com.
Generated by readers, the comments included herein do not reflect the views and opinions of Rigzone. All comments are subject to editorial review. Off-topic, inappropriate or insulting comments will be removed.