Oil Prices Rebound but Down for the Week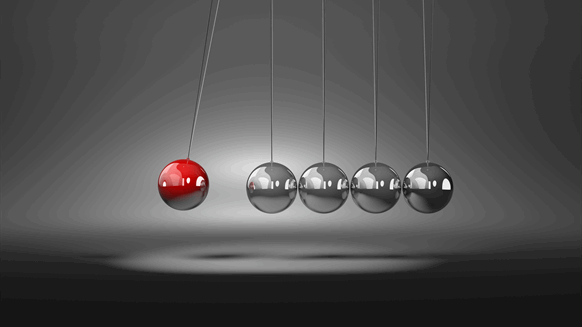 The WTI and Brent crude oil contracts on Friday regained some of the value that they lost the previous day.
The West Texas Intermediate (WTI) and Brent crude oil contracts on Friday regained some of the value that they lost the previous day.
September WTI futures, which lost nearly 8 percent on Thursday, added $1.71 Friday to settle at $55.66 per barrel. The contract peaked at $56.05 and bottomed out at $54.15. Compared to the July 26 close, the WTI is down 1 percent.
Brent crude oil for October delivery ended the day at $61.89 per barrel, reflecting a $1.39 gain. The contract is down 2.5 percent for the week.
Tom Seng, Assistant Professor of Energy Business with the University of Tulsa's Collins College of Business, told Rigzone that both the WTI and Brent advanced early in the week on positive economic news only to be "trashed" Thursday on news that the Trump administration plans to impose new tariffs on Chinese imports effective next month. He added, however, that Friday's price movements represented something of a realization.
"Today's higher prices are the result of retracement from a fall that was 'too far, too fast' as well as profit-taking by those who shorted the market on the way down yesterday," Seng said. "Heading into yesterday, oil prices had climbed steadily higher from last week in anticipation of, and the actual announcement that, the Fed was lowering interest rates for the first time since 2008."
Seng added that investors were disappointed, however, that the U.S. Federal Reserve's outlook suggested no future rate cuts in the short term. Consequently, the U.S. dollar strengthened and supported crude oil's initial decline Thursday, he said.
"The final blow occurred with the announcement of the new 10 percent tariffs to be placed on Chinese imports as trade talks between the U.S. and China are not progressing," he said. "Today, prices have rebounded about three percent. The U.S./China trade situations overshadowed a very bullish weekly inventory report."
The latest U.S. Energy Information Administration (EIA) Weekly Petroleum Status Report showed the seventh consecutive week-on-week decline in commercial crude inventories. The EIA report also revealed:
A drop in crude stocks of 8.5 million barrels (Bbl), higher than the 3.9 million Bbl forecast by S&P analysts and above the 6 million Bbl reported Tuesday by the American Petroleum Institute
436.5 million Bbl of total crude in storage – right at the five-year average for this time of year
A 1.53-million-Bbl drop in oil stored at the Cushing, Okla., hub to 48.9 million Bbl, or 64 percent of capacity
A 0.1-percent drop in refinery utilization to 93 percent, or 17.2 million Bbl per day (bpd) and a 13-percent year-on-year drop in imports
U.S. oil production at 12.2 million bpd – a week-on-week increase and the average daily U.S. output level for the month of April
"Globally, supply/demand data appear in conflict as it was reported that OPEC produced 29.4 million bpd in July, an eight-year low for the cartel, while the International Energy Agency has cut its demand forecast for 2019 and 2020," said Seng. "The agency said it may lower demand forecasts even further if the U.S./China trade war continues."
Seng added that the U.S. dollar, after peaking Thursday, was heading downward Friday but still appeared headed for a gain on the week.
"Normally, that would send oil prices lower, but yesterday's huge drop has buyers back in the market despite the stronger currency," he explained.
Also, Seng noted the September WTI NYMEX futures contract is near neutral in "oversold/overbought" conditions according to momentum indicators.
"Volume was heavy yesterday on that wide price range, pushing toward the 1 million-contract mark," he said. "Today's activity is still high, but volume is around 600,000. The WTI/Brent spread has shrunk to about $6.30."
Reformulated gasoline (RBOB) edged upward Friday. September RBOB added three cents to end the day at $1.78 per gallon. However, for the week, RBOB is down approximately 5 percent. Seng observed that average U.S. retail gasoline prices are 13 cents per gallon lower than the year-ago level while NYMEX futures prices are down about 29 cents per gallon for the same period.
"Gasoline markets were spooked Wednesday by a fire at ExxonMobil's Baytown, Texas, complex," he added. "However, the fire was at their olefin plant and was not expected to have any impact on gasoline production there."
The September Henry Hub natural gas contract price lost eight cents Friday to settle at $2.12. Week-on-week, natural gas is down 2.3 percent.
"September became the 'prompt' month this week for natural gas NYMEX futures contracts but appears to be following August's history of price declines with three-year lows being hit," said Seng. "Abundant supply continues to counter demand for gas-fired power generation during heat spells that even encompassed the Northeast this past week."
Seng pointed out that Thursday's EIA Weekly Natural Gas Storage Report showed:
An injection of 65 billion cubic feet (Bcf) – higher than forecasts calling for 52 Bcf and giving the contract some upward momentum on the day
Total inventory at 2.63 trillion cubic feet, or 14.5 percent higher year-on-year but 1.5 percent below the five-year average
Dry production last week at 90.5 Bcf against consumption at 86.4 Bcf
Exports to Mexico at 5 Bcf per day (Bcfd) and LNG exports at 6 Bcfd
"July LNG exports set a new record, averaging about 5.2 Bcfd," said Seng. "Technically, September natural gas is trading below its five-, 10- and 20-day moving averages. Momentum indicators are showing an oversold condition."
Generated by readers, the comments included herein do not reflect the views and opinions of Rigzone. All comments are subject to editorial review. Off-topic, inappropriate or insulting comments will be removed.