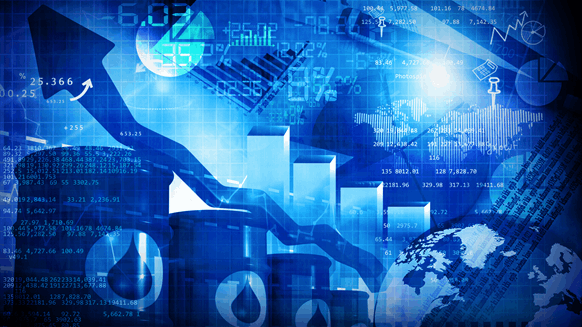 The WTI and Brent cleared the $62 and $70 marks, respectively.
West Texas Intermediate (WTI) crude oil for June delivery showed positive momentum Wednesday, adding 72 cents to settle at $62.12 per barrel. The WTI traded within a range from $61.07 to $62.08.
Steve Blair, senior account executive with the RCG Division of Marex Spectron, observed that the crude oil markets have been particularly active during the past week amid escalating issues surrounding the ongoing U.S./China trade talks.
"Last Thursday, June WTI broke and closed below the existing major support level and has now entered into a congestion range that is bounded by $60.52 on the downside and $63.00 on the upside," said Blair, referencing a daily WTI price chart. "On Monday, prices did briefly break below the downside but did not close below, and thus the major support level remains intact. We, as always, look to trade the congestion range until such time as the market breaks out of the range on either side."
The July Brent contract price also rose during midweek trading, gaining 49 cents to end the day at $70.37 per barrel.
Like June WTI, July Brent broke down and closed below support seen at the $70.35 levels, said Blair, adding that the latter figure had been a major support level since early April.
"The daily chart shows an uptrend line of support at $69.06 with further supports seen at $68.69 and $68.34, although a break and close below the uptrend support line would indicate that the lower support numbers should be tested," said Blair.
Reformulated gasoline (RBOB) futures also ended Wednesday's session in positive territory. The June RBOB contract price settled at $1.975 per gallon, reflecting a nearly three-cent increase.
"The RBOB market has, at times, appeared to be the most volatile component of the petroleum complex," noted Blair, referring to a daily chart for RBOB. "Major support at the $1.9764 level was broken yesterday and further major support at $1.9264, which the market tested and has bounced from today."
Blair added that some resistance was seen at the $1.9735 level, with the market closing above that level Wednesday.
"A break above, and close above, this resistance level would indicate further upside price movement with some minor resistance at the $2.0000 level with a move higher a distinct possibility," he said.
Also moving upward was the Henry Hub natural gas benchmark. June gas futures gained seven cents, settling at $2.61.
"June natural gas has exhibited some good price action over the last few weeks, making a low at $2.477 on April 25 and a high at $2.626 on May 1, and thus setting a range of price action that gives substantial trading opportunities," said Blair. "The market closed today at the $2.61 level. A break and close above the $2.612 major resistance level could give way to a fairly substantial further upside movement considering that this resistance has been tested numerous times over the past week or so."
Generated by readers, the comments included herein do not reflect the views and opinions of Rigzone. All comments are subject to editorial review. Off-topic, inappropriate or insulting comments will be removed.