Oil Prices Mixed Amid OPEC+ Uncertainty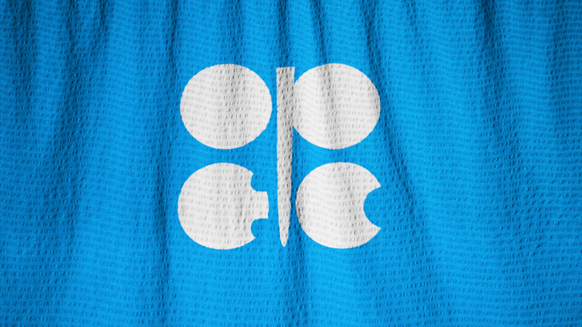 Things may not be what they seem on the OPEC+ production cut front.
Crude oil prices were mixed Tuesday, with West Texas Intermediate (WTI) futures posting a decline and the Brent finishing the day higher.
The April WTI contract lost six cents Tuesday, settling at $59.03 per barrel. It traded within a range from $58.62 to $59.57.
Brent crude oil for May delivery moved in the opposite direction, adding seven cents to end the day at $67.61 per barrel.
"OPEC and its oil-producing allies seem to be on the romp towards $70 Brent after sufficiently spooking hedge fund managers and other investors in oil that crude supplies could fall to critically low levels by the summer," said Barani Krishnan, senior commodities analyst at Investing.com.
Krishnan also noted that things may not be as they appear in regard to a highly publicized effort by major crude producers to stabilize the oil market.
"Saudi Arabia gives the impression that the OPEC+ alliance of 24 oil producers it leads together with Russia will be ruthless in carrying out production cuts over the next three months," Krishnan explained. "While Riyadh's intent to drain the market of excess oil is clear, its decision to cancel OPEC's April meeting suggests a desire to mask any feet-dragging by the rest of the group over the cuts."
Krishnan pointed out that – aside from the Saudi and Russian energy ministers and OPEC's secretary general who addressed the press at a gathering in Azerbaijan earlier this week – no OPEC+ members have pledged any willingness to bear the pain of more supply cuts over the next three months. The lack of assurances is particularly noteworthy when crude oil prices are already up 30 percent on the year and U.S. crude is becoming a major competitor to some of OPEC's own light oil in Asia, he added.
"It's well known that the Saudis can silence any dissent within OPEC with their position as the cartel's de-factor leader," continued Krishnan. "Yet, (Saudi Arabia Minister of Energy, Industry and Mineral Resources Khalid al-) Falih seemed to be taking no chances in risking any mixed or muddled messaging coming out of the group a month from now, when global demand for oil is expected to remain suspect with major economies on the decline."
Krishnan noted that crude prices could immediately bear the brunt of any lack of adherence to the production cuts on OPEC's part.
"A coherent and unified message is needed," said Krishnan. "Hence the decision to cancel the April meeting."
1
2
View Full Article
Generated by readers, the comments included herein do not reflect the views and opinions of Rigzone. All comments are subject to editorial review. Off-topic, inappropriate or insulting comments will be removed.