Oil Prices Mixed Amid Elevated Global Stocks
|
Thursday, March 14, 2019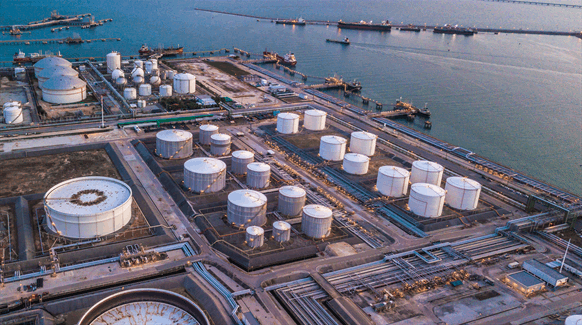 The WTI continued its ascent but the Brent faltered.
The West Texas Intermediate (WTI) crude oil benchmark continued its ascent Thursday, rising for the third straight trading day. Brent futures, meanwhile, faltered and ended a three-session growth streak.
The price of a barrel of WTI crude for April delivery settled at $58.61 – a 35-cent gain for the day. The WTI traded within a range from $58 to $58.74 Thursday.
The May Brent contract price lost 32 cents Thursday, settling at $67.23 per barrel. Mario de la Ossa, energy specialist with Orbital Insight, told Rigzone that crude oil stocks worldwide remain elevated, with builds in key OPEC countries and China.
"Our satellite estimates show China leading the year-over-year surplus accounting for 66 million of the 84.3 million global surplus versus last year," said de la Ossa. "It's worth pointing out that the Saudis and Russia are meeting this weekend and that OPEC meets again on April 17, so the next few weeks remain critical to framing the demand outlook for the balance of 2019."
Reformulated gasoline (RBOB) futures also declined Thursday. The April RBOB contract shed less than one cent to end the day at $1.85 per gallon.
Henry Hub natural gas finished Thursday's session in positive territory. April gas futures added 3.5 cents to settle at $2.855.
Generated by readers, the comments included herein do not reflect the views and opinions of Rigzone. All comments are subject to editorial review. Off-topic, inappropriate or insulting comments will be removed.