Oil Prices Mixed Amid China's Economic Drag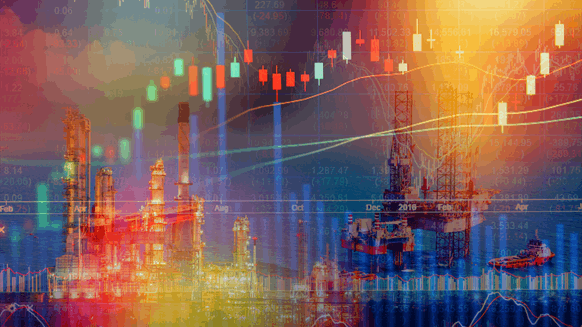 The WTI and Brent benchmarks moved in different directions Tuesday.
The West Texas Intermediate (WTI) and Brent crude oil prices moved in different directions Tuesday.
April WTI futures lost three cents Tuesday, settling at $56.56 per barrel. The WTI traded within a range from $56.09 to $57.19.
Brent crude oil for May delivery, however, ended the day higher at $65.86 per barrel. Tuesday's settlement reflects a 19-cent gain.
Barani Krishnan, senior commodities analyst with Investing.com, told Rigzone that China's lackluster economy and its elusive trade agreement with the United States "are turning into twin albatrosses around OPEC's neck."
"The Chinese drag on global markets is becoming evident," said Krishnan. "We can see even how the most bullish sentiment in oil from massive output cuts is being offset by this."
Krishnan pointed out that China's government anticipates lower gross domestic product this year but is also cutting taxes in an effort to stimulate economic growth.
"Sure, there is talk of them buying loads of oil from the U.S. once a trade deal is done," said Krishnan. "But there are also continuous whispers on how difficult the process has been, and for the Trump administration to apparently wrangle a commitment from their Chinese counterparts, especially on protection against intellectual piracy."
Uncertainty regarding talks between the United States and China is creating problems of its own, noted Krishnan.
"The lack of detail on the negotiations is triggering worries there may not be proper closure to the trade war," Krishnan explained. "What we do know is that Trump has withheld raising further tariffs planned on Chinese goods, while his request that Beijing lift duties on U.S. agricultural products has yet to be approved."
To be sure, Krishnan noted that in some quarters the perception of China's economic state is worse than reality.
"The oil bulls will of course argue that the doom and gloom priced into the market far exceeds the reality of the actual slowdown in China and underestimates the Beijing authorities' own commitment to boost growth," Krishnan remarked. "The market is cognizant of the fact that the OPEC cuts can balance supplies and support prices at $60 a barrel at least. But OPEC must also recognize that there are significant factors outside its control that could disrupt its best-laid plans."
The price of a gallon of reformulated gasoline (RBOB) edged upward Tuesday. The April RBOB contract price added nearly two cents to settle at $1.77.
Natural gas futures also finished the day higher, adding nearly three cents to settle at $2.88.
Generated by readers, the comments included herein do not reflect the views and opinions of Rigzone. All comments are subject to editorial review. Off-topic, inappropriate or insulting comments will be removed.