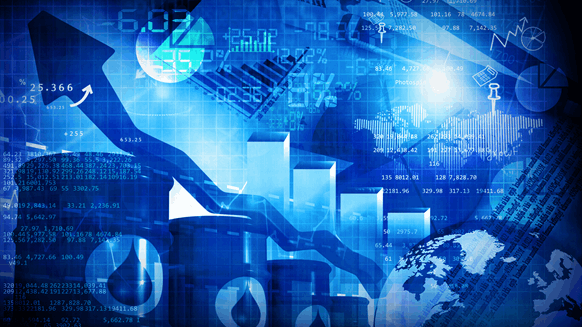 WTI and Brent futures edged upward Tuesday.
West Texas Intermediate (WTI) and Brent crude oil futures finished higher Tuesday.
June WTI futures added 41 cents Tuesday, settling at $63.91 per barrel. The U.S. benchmark peaked at $64.75 and bottomed out at $63.30.
Brent crude oil for July delivery gained 52 cents and ended the day at $72.06 per barrel.
"Looks like the Saudis didn't get the phone call from Trump," Barani Krishnan, senior commodities analyst with Investing.com, told Rigzone.
Krishnan was referring to reports that Trump said he had called OPEC and demanded that the cartel take action against escalating prices. He added that efforts by Trump and the Saudi Arabian government to influence oil price movements appear to be intensifying.
"The 'you-squeeze-me, I-squeeze-you' game in oil is heightening with the Saudis giving the U.S. President a little payback for their near-$40 per barrel misery from last winter," said Krishnan. "Saudi Energy Minister Khalid al-Falih's clear disregard of Trump's attempt to corner OPEC into another production hike via a phone call supposedly placed to a mysterious source at the cartel tells the market that Riyadh is digging its heels in for a fight with the White House on who's really the boss of world oil prices."
Krishnan added that the Saudis conveyed the message just a day after Russian President Vladimir Putin relayed to the Kingdom a "gentle reminder … that it was the Great Russian Bear, not the mighty American Eagle, that came to their rescue last year when OPEC was floundering." Moreover, Krishnan observed that it makes sense for Falih to seek common ground with his Russian counterpart, Alexander Novak.
"Putin's stance itself is quite mystifying as Russia's sovereign wealth fund chief Kirill Dmitriev and oil giant Rosneft's head Igor Sechin have warned him in recent months that production cuts were costing their nation lost market share to U.S. crude," said Krishnan. "These Russian oligarchs are openly pushing for more production to foster healthy competition in the world oil market."
Krishnan noted that the "popular theory" is that Saudi Arabia needs oil prices to exceed $70 a barrel to fund its budget while Russia begins to break even at $35.
"So, if economics isn't the answer for Putin's action, then politics must be it since Trump's actions are hurting Iran, one of Russia's unofficial allies," Krishnan added.
Meanwhile, Saudi Arabia has "the best of both worlds" because it gets $70-plus oil and watches its enemy Iran struggle amid sanctions on exports of its crude oil, he said.
"Whatever the case, the actions of the U.S.-Saudi-Russian triumvirate are muddying the outlook for oil again," Krishnan noted. "As late as a week ago, crude prices appeared to have only one way to go – up – with the ban on Iranian oil, along with separate U.S. sanctions on Venezuela and unplanned outages in Libya and Angola all coming together to bear maximum upward pressure on the market."
Reformulated gasoline (RBOB) futures also edged upward Tuesday. The May RBOB contract settled at $2.12 per gallon, reflecting a four-cent gain.
Among the benchmarks that Rigzone tracks, the only one to settle lower Tuesday was Henry Hub natural gas. The June gas contract lost two cents to settle at $2.575.
Generated by readers, the comments included herein do not reflect the views and opinions of Rigzone. All comments are subject to editorial review. Off-topic, inappropriate or insulting comments will be removed.