Oil Prices Finish Higher
by Matthew V. Veazey
|
Rigzone Staff
|
Tuesday, November 26, 2019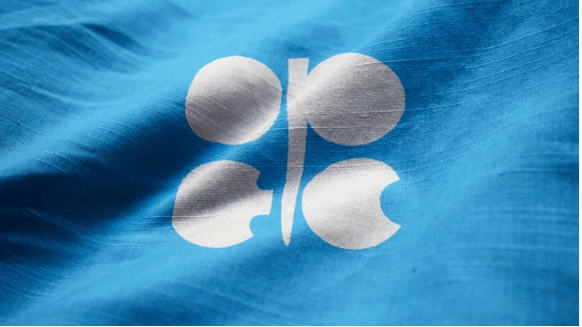 WTI and Brent crude oil posted gains for the third consecutive trading day.
West Texas Intermediate (WTI) and Brent crude oil posted gains for the third consecutive trading day.
The January WTI contract price gained 40 cents Tuesday, settling at $58.41 per barrel. The light crude marker peaked at $58.56 and bottomed out at $57.76.
Brent crude for January delivery ended the day at $64.27 per barrel, reflecting a 62-cent gain.
Barani Krishnan, senior commodities analyst at Investing.com, commented that "drama" will likely unfold at OPEC's next meeting. Cartel members will meet in Vienna Dec. 5, and the OPEC+ alliance of OPEC members and other oil producers will convene – also in Vienna – the following day.
"For at least a decade now, the outcome of each OPC meeting has been known weeks in advance, with last December's agreement to cut 1.2 million barrels per day (bpd) perhaps being the notable exception – in that the decision was reached just hours before the group broke up," said Krishnan. "This time around, the 14-member cartel and its Russia-led allies under the OPEC+ arrangement seem content to kick the 1.2 million-bpd can further down the road, to June, so that they can buy more time to see how the market develops."
Krishnan calls such a scenario a "no-brainer" compared to the challenge of getting "serial offenders" such as Iraq, Nigeria and Russia to adhere to their pledged output curbs. He remarked that even the Paris-based International Energy Agency (IEA), which typically seeks lower oil prices, has been advising OPEC to consider sharper cuts at its Dec. 5-6 meeting. However, he added that Saudi Arabia knows that every extra barrel it commits to take out of production now will likely end up coming out of Saudi Aramco later – undesirable to the Kingdom.
"It's no accident that the announcement of the Aramco initial public offering price has been synced with the OPEC meeting as the House of Saud hopes to strain every bit of bull hype that builds before the meeting straight into the stock, which it hopes will exceed its pre-listing valuation many-fold," said Krishnan. "And that's where the problem is at the moment – despite its trillion-dollar-plus pricing, global investors don't seem too hot about Aramco now, including the few international oil companies like Malaysia's Petronas whom the Saudis carefully picked to pitch the listing to."
Krishnan noted the above provides the backdrop for what should be a memorable OPEC meeting.
"Make no mistake about it: the Saudi public relations apparatus is a well-oiled machine – pun intended – that often gets the results it wants, notwithstanding the debacle over (slain journalist) Jamal Khashoggi, of course," he said.
Too much is at stake with the Saudi Aramco stock float, Krishnan added.
"Beyond the financial and sovereign implications, it's got the face of Mohamed bin Salman (MbS), the Kingdom's highly ambitious crown prince, plastered all over," he said. "This listing must not fail, and the Saudis – read: MbS – cannot even bear the thought of it being seen as a failure."
Like crude oil, reformulated gasoline (RBOB) finished higher Tuesday. December RBOB added three cents to settle at $1.70 per gallon.
Meanwhile, Henry Hub natural gas settled lower for the second straight trading day. December natural gas lost six cents to close at $2.47.
To contact the author, email mveazey@rigzone.com.
Generated by readers, the comments included herein do not reflect the views and opinions of Rigzone. All comments are subject to editorial review. Off-topic, inappropriate or insulting comments will be removed.
MORE FROM THIS AUTHOR
Matthew V. Veazey
Senior Editor | Rigzone