Oil Prices Finish Higher
|
Thursday, December 19, 2019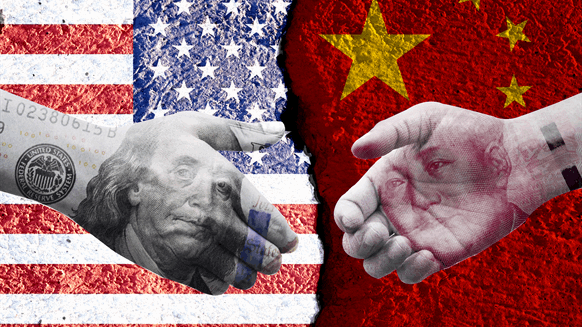 WTI and Brent crude oil prices both returned to positive territory Thursday.
West Texas Intermediate (WTI) and Brent crude oil prices both returned to positive territory Thursday, supported by an evolving U.S.-China trade scene and other factors. The two major benchmarks were mixed on Wednesday, ending a four-day rally.
The January WTI contract price settled at $61.22 per barrel Thursday, reflecting a 29-cent increase. It peaked at $61.47 and bottomed out at $60.79.
Brent crude for February delivery added 37 cents to end the day at $66.54 per barrel.
"Oil prices maintained the momentum on low volumes ahead of the holiday season, after the OPEC meeting and fruitful trade negotiations between the U.S. and China, leading the market to be more positive on both lower supply in 2020 and stronger global demand," said Anish Kapadia, U.K.-based oil and gas consultant and managing director with Akap Energy Ltd., told Rigzone. "The Chinese trade ministry has exempted a number of oil products from the U.S. starting next week, which should also help demand."
Campbell Faulkner, senior vice president and chief data analyst with the interdealer commodities broker OTC Global Holdings, also commented that easing U.S.-China trade tensions should benefit oil prices.
"Crude looks to continue to grind higher as China has removed the last import restrictions on American crude," Faulkner said. "This revelation should continue to help narrow – slightly – the WTI-Brent spread. The overall year-end trend looks to continue as a more positive economic outlook and steepening yield curve points to investor confidence."
Faulkner added that reports that officials from rivals Saudi Arabia and Iran have met at the negotiating table to resolve their differences should have a limited effect on oil prices.
"The news of Saudi and Iranian talks eases oil export worries but shouldn't push prices down since the risk premium seems to have largely evaporated from the crude market," he explained.
Like crude oil, reformulated gasoline finished higher Thursday. January RBOB closed just under $1.71 per gallon after gaining two cents.
Henry Hub natural gas futures fell for the third straight trading day. Losing one cent, the January gas contract settled at $2.27.
To contact the author, email mveazey@rigzone.com.
Generated by readers, the comments included herein do not reflect the views and opinions of Rigzone. All comments are subject to editorial review. Off-topic, inappropriate or insulting comments will be removed.