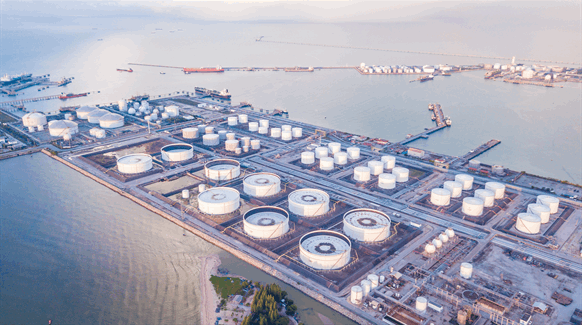 The two major oil benchmarks moved in the same direction and by the same amount Thursday.
West Texas Intermediate (WTI) and Brent crude oil prices moved in the same direction and by the same amount Thursday.
The June WTI contract price added 85 cents Thursday, settling at $62.87 per barrel. The benchmark fluctuated within a range from $63.48 to $62.08.
Brent crude oil for July delivery also gained 85 cents during Thursday's session. It settled at $72.62 per barrel.
Mario de la Ossa, energy specialist with Orbital Insight, told Rigzone that crude inventories have been rising worldwide.
"In the last week we've seen builds across all major producing regions as the year-on-year global inventory surplus reaches 178 million barrels," said de la Ossa.
Moreover, de la Ossa pointed out that oil stocks are up in a key importing country and in a leading exporting country.
"China continues to aggressively stockpile and OPEC builds as Saudi inventories are up 4.8 million over the past week, mitigating the bullish geopolitical situation," he said.
Although China's oil inventories are on the rise, less of its crude is coming from the United States, according to a Bloomberg report. Moreover, a Bloomberg review of Census Bureau data reveals that U.S. crude oil is being exported to an increasing number of countries.
Reformulated gasoline (RBOB) also finished higher Thursday. June RBOB futures added five cents to settle at $2.06 per gallon.
Henry Hub natural gas also edged upward. The June contract ended the day at $2.64, reflecting a four-cent gain.
Generated by readers, the comments included herein do not reflect the views and opinions of Rigzone. All comments are subject to editorial review. Off-topic, inappropriate or insulting comments will be removed.