Oil Prices Falter at Midweek
by Matthew V. Veazey
|
Rigzone Staff
|
Wednesday, September 25, 2019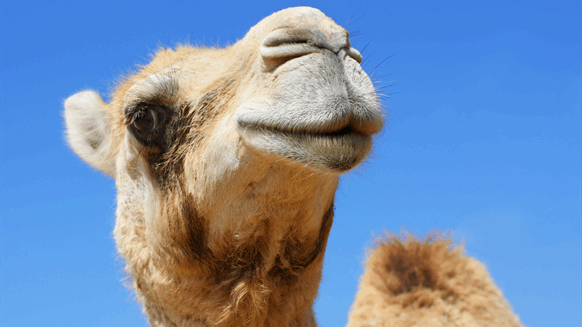 WTI and Brent crude oil prices faltered during midweek trading.
West Texas Intermediate (WTI) and Brent crude oil prices faltered during midweek trading.
The November WTI settled at $56.49 per barrel Wednesday, reflecting an 80-cent decline. The contract traded within a range from $55.55 to $57.02.
Steve Blair, senior account executive with the RCG Division of Marex Spectron, told Rigzone that the oil market initially reacted negatively to Wednesday's Weekly Petroleum Status Report from the U.S. Energy Information Administration (EIA), which showed a 2.4-million-barrel build in domestic commercial crude inventories. The reaction soon turned positive, however, once the figures were digested and put into the proper context, he added.
Blair explained that oil stocks in the PADD 3 (Gulf Coast) region drew by 3.4 million barrels as a result of Tropical Storm Imelda, which caused widespread flooding in Southeast Texas. He noted that crude imports are seen lower in PADD 3 – likely because of Imelda – and refiners had to use storage barrels of crude. Also, he pointed out that exports are seen below the 3 million barrel per day (bpd) mark – at 2.983 million bpd – for the first time since the report for the week ending Aug. 16.
"Traders will await next week's report for figures to return to more normal without having any storm effect," said Blair.
Regarding Wednesday's WTI movement, Blair noted the light crude marker has trended lower for the past few days amid reports that Saudi production is ramping back up quickly after the Sept. 14 attacks. In addition, he said low expectations about the outcome of next month's U.S./China trade negotiations have contributed to the recent WTI decline.
"Many traders are in somewhat disbelief that the Saudi facilities have returned to as high a level as is being intimated," said Blair. "The only thing that is talked about is that the Saudis will avoid, like the plague, having any force majeure on their crude commitments and will do whatever it takes to avoid that situation."
Citing a daily price chart, Blair noted that November WTI are reaching into congestion ranges that it had been in before prices broke out to the upside. He said that prices should start to find support at these levels.
The November Brent contract price lost 71 cents Wednesday to settle at $62.39 per barrel. Blair pointed out the Brent is reacting in a manner similar to the WTI.
"But from a technical perspective there is a bit more way to go before prices get back to the sideways congestion previously seen," Blair said in reference to the daily Brent chart. "Brent, as the market was exploding to the upside, outran WTI during the price explosion as was exhibited by the Brent/WTI arb widening substantially on Sept. 16 and 17. Prices will start to see good support as it approaches the $60.10 level and better support below that where prices should start to hold."
Reformulated gasoline (RBOB) also ended the day lower. October RBOB shed three cents, settling at $1.625 per gallon.
"Gasoline prices, since reaching next to the $1.7150 level late last week, had been slowing moving lower before yesterday, when the price slide seemed to accelerate," said Blair. "Technically, prices still have a ways to go before they start to reach support around the $1.5750 to $1.5500 level."
Blair added the RBOB-WTI crack spread, which hit the $11.65 to $11.70 levels late last week, is starting to drop but remains well above the level where it broke out to the upside: $9.02.
Henry Hub natural gas for October delivery remained largely flat during Wednesday's trading, losing just one-hundredth of a cent to close at $2.50.
1
2
View Full Article
Generated by readers, the comments included herein do not reflect the views and opinions of Rigzone. All comments are subject to editorial review. Off-topic, inappropriate or insulting comments will be removed.
MORE FROM THIS AUTHOR
Matthew V. Veazey
Senior Editor | Rigzone