Oil Prices Falter and Gas Futures Tumble
|
Monday, November 11, 2019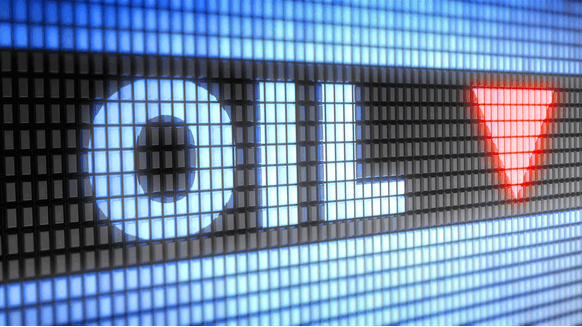 WTI and Brent crude oil futures edged downward Monday.
West Texas Intermediate (WTI) and Brent crude oil futures edged downward Monday.
The December WTI contract price declined 38 percent Monday to settle at $56.86 per barrel. The light crude marker traded within a range from $56.25 to $57.40.
Also declining during the first trading day of the week was January Brent, which shed 33 cents to end the day at $62.18 per barrel.
"More and more 2020 forecasts are coming out and, in general, they tend to be bearish on the demand side," noted Tom McNulty, Houston-based managing director with Great American Group. "Perhaps getting the most attention is text in the Aramco Initial Public Offering (IPO) documents that refer to oil demand peaking sometime in the next 20 years."
Noting that he sees "no bullish news" at the moment for WTI and Brent, McNulty also stressed that it is helpful to keep the current market situation in perspective.
"We sometimes forget that WTI dropped below $30 just a few short years ago," he said. "Current price levels for both WTI and Brent should be fine for oil companies that are well-run and not over-levered."
In addition to the Saudi Aramco IPO peak demand reference, another news item of interest to the oil market is the Iranian government's claim Sunday that it has discovered a new oil field with 53 billion barrels of reserves. In regard to oil reserves that Iran has actually developed, the Economist Intelligence Unit (EIU) informed Rigzone Friday that the Islamic Republic's weekly export volumes have recovered in the past two weeks after slumping during the first three weeks of October.
"That slump is likely to have been partially driven by U.S. sanctions against several Chinese shipping companies and their senior official over China's continued imports of Iranian oil," said Cailin Birch, EIU's global economist, citing her firm's Oil Adequacy Index for last week. "Nonetheless, the uptick that The EIU and CargoMetrics have observed in the last two weeks help to show how resilient Iran's remaining exports have been."
Birch went on to say the total volume of Iran's weekly crude oil and condensate loadings has fallen to an average of approximately 6 million barrels per week in recent months – a fraction of what the country was exporting during the first four months of 2019 before the U.S. revoked sanctions waivers.
"Nonetheless, the U.S. has struggled to stamp out that remaining 6 million barrels per week," Birch added.
Like crude oil, reformulated gasoline (RBOB) finished lower Monday. December RBOB settled at $1.61 per gallon, reflecting a two-cent loss.
Posting Monday's sharpest decline was Henry Hub natural gas. December gas futures lost 15 cents to close at $2.64.
To contact the author, email mveazey@rigzone.com.
Generated by readers, the comments included herein do not reflect the views and opinions of Rigzone. All comments are subject to editorial review. Off-topic, inappropriate or insulting comments will be removed.