Oil Prices Fall Sharply
|
Wednesday, January 22, 2020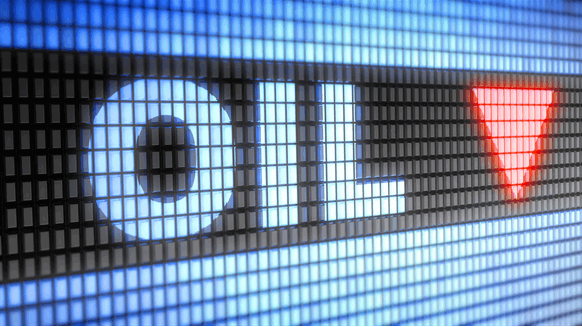 WTI and Brent crude oil prices dropped sharply during midweek trading amid ongoing concerns about key market indicators.
West Texas Intermediate (WTI) and Brent crude oil prices dropped sharply during midweek trading amid ongoing concerns about key market indicators.
"After seeming to stabilize last week, petroleum markets plunged lower today on the back of market oversupply and lack of demand as we approach the weekly American Petroleum Institute (API) and U.S. Department of Energy (DOE) reports today and tomorrow," commented Steve Blair, senior account executive with the RCG Division of Marex Spectron.
Given DOE's report of "huge product builds" last week, Blair said that markets will watch to see if such a pattern continues.
"(W)e continue with the thus far mild winter seen in the U.S., with expectations for more mild weather to come in the upcoming weeks," he added.
March WTI futures lost $1.64 Wednesday, settling at $56.74 per barrel. The contract peaked at $58.38 and bottomed out at $56.54.
"March WTI is now approaching support levels seen on the daily charts from back in early to mid-November as well as supports seen on the weekly chart going back to the summer," Blair said.
Brent crude for March delivery ended the day at $63.21 per barrel, reflecting a $1.38 loss.
"March Brent charts show a slightly different story than the WTI charts in that we are just starting to approach the support levels around the $62.85 and $61.85 levels," noted Blair. "Better support levels are seen as we approach $60.50 to $60."
Like crude oil, reformulated gasoline (RBOB) declined Wednesday. February RBOB shed nearly six cents to settle at $1.58 per gallon.
"February RBOB (was) also seen collapsing today through the near-term support levels and closing right at the $1.5835 support seen on the daily continuation chart," Blair observed. "Next supports, should this level be broken on a close basis, (are) seen around the $1.5600 level and again around $1.5400."
Henry Hub natural gas, which lost nearly 14 percent overall from Jan. 14 to 21, posted a one-cent gain Wednesday. The February gas contract price closed at $1.905.
"The natural gas market has completely collapsed under the weight of a lack of winter weather and the subsequent lack of consumer demand for heating," Blair remarked. "This comes even with a strong demand market for LNG, which is completely overwhelmed by lower demand."
Blair pointed out that S&P Global Platts has reported that gas demand is down 7 billion cubic feet per day (Bcfd) so far in January compared to a modest 1-Bcfd increase in LNG exports.
"The daily charts do not give any help with respect to technical support levels and we have to rely on the more macro weekly and monthly charts for guidance," he concluded.
To contact the author, email mveazey@rigzone.com.
Generated by readers, the comments included herein do not reflect the views and opinions of Rigzone. All comments are subject to editorial review. Off-topic, inappropriate or insulting comments will be removed.