Oil Prices Fall Amid Risk-Aversion Deja Vu
by Matthew V. Veazey
|
Rigzone Staff
|
Tuesday, September 03, 2019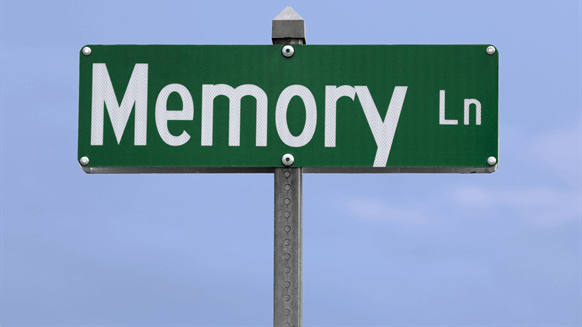 The WTI and Brent declined amid an undercurrent of déjà vu tied to concerns about international trade and an economic downturn.
West Texas Intermediate (WTI) and Brent crude oil declined Tuesday amid an undercurrent of déjà vu tied to concerns about international trade and an economic downturn.
The October WTI shed $1.16 Tuesday to settle at $53.94 per barrel. The light crude marker traded within a range from $52.84 to $55.24.
Brent crude oil for November delivery also faltered, losing 99 cents to end the day at $58.26 per barrel.
On Monday, the Bloomberg news service reported crude oil futures declined amid ongoing pessimism about the likelihood of a resolution in U.S./China trade negotiations as new U.S. tariffs on Chinese imports – and new Chinese tariffs on U.S. imports – took effect over the weekend.
The effects of the trade dispute carried over into Tuesday's trading, Barani Krishnan, senior commodities analyst with Investing.com, told Rigzone.
"Oil is selling off as it's risk-aversion all over again from the trade war and recession fears," said Krishnan, adding that other factors are at play. "By itself, the onset of September marks a seasonally weaker period for fuel demand as the peak summer driving period ends. And other key factors have worsened sentiment lately, among them the lack of Russian cooperation to OPEC production cuts."
Krishnan also commented that one should not assume that a period of weaker demand necessarily will translate into more gradual oil price movements.
"Yet, what we could have hereon is more volatility," Krishnan continued. "Historical data show that, despite U.S. crude draws entering a period of non-peak draws from September, the demand data on certain years has been exceptionally good late into the summer. If that happens again in 2019, we could have more price swings."
In other news Tuesday, the most recent survey of U.S. supply executives conducted by the Institute for Supply Management (ISM) concludes the country's manufacturing sector contracted from July to August. ISM's Purchasing Managing Index (PMI) declined from 51.2 to 49.1 percent month-on-month, According to ISM, a PMI above 42.9 percent over a period of time signifies an overall expanding economy.
"The PMI contracted for the first time since August 2016 (when it registered 49.6 percent) and ended a 35-month expansion period in which the composite index averaged 56.5 percent," Timothy R. Fiore, chair of ISM's Manufacturing Business Survey Committee, said in an ISM written statement.
Tuesday's commodity price decline extended to reformulated gasoline (RBOB), with October RBOB falling six cents to settle at $1.47 per gallon.
Among the commodities that Rigzone tracks, only Henry Hub natural gas posted a gain Tuesday. October gas futures added seven cents to close at $2.36.
To contact the author, email mveazey@rigzone.com.
Generated by readers, the comments included herein do not reflect the views and opinions of Rigzone. All comments are subject to editorial review. Off-topic, inappropriate or insulting comments will be removed.
MORE FROM THIS AUTHOR
Matthew V. Veazey
Senior Editor | Rigzone