Oil Prices Fall Amid Dawn of New Era
by Matthew V. Veazey
|
Rigzone Staff
|
Monday, September 30, 2019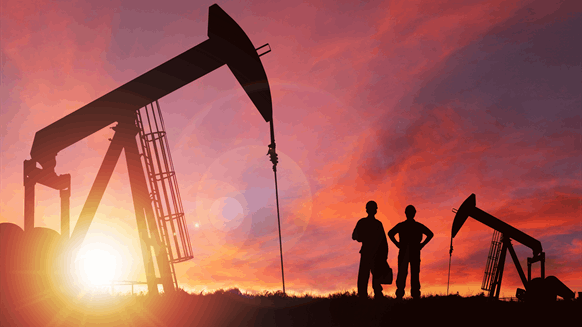 Downward price movements were common across the petroleum complex Monday.
Downward price movements were common across the petroleum complex Monday, starting with West Texas Intermediate (WTI) and Brent crude oil futures.
The November WTI contract price shed $1.84 Monday, settling at $54.07 per barrel. It traded within a range from $53.98 to $56.57.
Brent crude for December delivery ended the day at $59.25 per barrel, reflecting a $1.79 decline.
"The U.S. rig count went down, and so did WTI," noted Tom McNulty, Houston-based managing director with Great American Group.
As Rigzone reported Friday, the most recent U.S. rig count from Baker Hughes, a GE company (BHGE) shows that six fewer oil rigs were operating last week compared to the previous week. Moreover, BHGE noted the total U.S. oil and gas rig count is down by 194 units year-on-year.
"Theoretically, OPEC+ is 'managing' production," said McNulty, referring to the alliance of oil producers that includes OPEC member countries and non-OPEC-aligned oil exporters – particularly Russia. "In reality, we are at the dawn of a new golden era for North American energy production, and the USA is heading for at least 15 million barrels per day. Probably more."
From his perspective in the Lone Star State, McNulty reported that falling prices are driving a major re-think throughout the oil and gas industry.
"Everyone we speak with here in Texas is trying to figure out how to make money consistently at lower oil and gas prices, via technological innovation, artificial intelligence, disciplined efficiencies and widespread corporate consolidation," McNulty said.
Also on Monday, Saudi Arabia's Ministry of Finance declared the Kingdom's oil supply is "fully back online" after the Sept. 14 attacks on key oil facilities sharply limited the country's production. In a written statement emailed to Rigzone, the ministry stated that Saudi production has risen to 11.3 million barrels per day (bpd) capacity and will hit 12 million bpd by the end of November.
"Oil supply is set to recover to 9.89 million bpd in October and Saudi Arabia, the world's largest oil exporter, will meet all customer oil commitments this month," the ministry noted.
Additionally, reformulated gasoline (RBOB) declined Monday. October RBOB lost five cents to settle at $1.605 per gallon.
Henry Hub natural gas posted a loss as well during early week trading. The November gas contract price posted a seven-cent loss, closing at $2.33.
To contact the author, email mveazey@rigzone.com.
Generated by readers, the comments included herein do not reflect the views and opinions of Rigzone. All comments are subject to editorial review. Off-topic, inappropriate or insulting comments will be removed.
MORE FROM THIS AUTHOR
Matthew V. Veazey
Senior Editor | Rigzone