Oil Prices Fall Again
|
Monday, January 13, 2020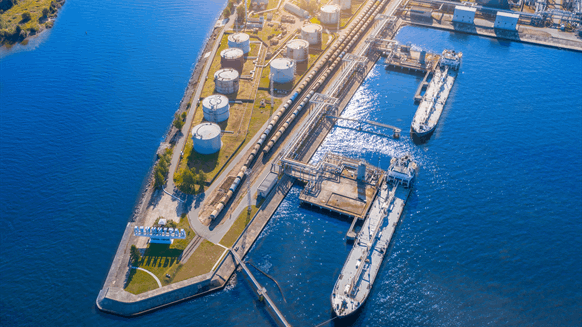 WTI and Brent finished lower for the fifth consecutive trading day Monday.
West Texas Intermediate (WTI) and Brent crude oil futures finished lower for the fifth consecutive trading day Monday.
The February WTI contract lost 96 cents to settle at $58.08 per barrel. The light crude marker peaked at $59.27 and bottomed out at $57.94.
March Brent fell 78 cents Monday to close at $64.20 per barrel.
"Crude and its related complex has totally eased into a cycle of complacency due to both Iranian and U.S. interests moving slowing away from hot conflict," commented Campbell Faulkner, senior vice president and chief data analyst with the interdealer commodities broker OTC Global Holdings.
Faulkner also stated that pricing within the oil market has become more decentralized.
"Additional price stability from North American shale production has turned the former OPEC and Texas Railroad Commission price-setting on its head," he said. "No longer is a single entity able to function as a cartel enforcer/price-setter as oil hegemony is now becoming fully disaggregated, reducing the power of national oil companies and OPEC-aligned interests."
Tom McNulty, Houston-based managing director with Great American Group, remarked that that the global oil market is well-supplied with crude.
"Brent and WTI have traded down again today," McNulty said. "Is the world safer now? Probably not. But the North American oil complex is producing more and exporting more, and stockpiles of crude in Asia are growing. No supply disruptions are to be found."
Reformulated gasoline (RBOB) was largely flat Monday. February RBOB shed well under one cent to end the day at $1.66 per gallon.
Posting a deeper loss Monday was Henry Hub natural gas for February delivery. February gas futures settled at $2.18, reflecting a two-cent decline.
To contact the author, email mveazey@rigzone.com.
Generated by readers, the comments included herein do not reflect the views and opinions of Rigzone. All comments are subject to editorial review. Off-topic, inappropriate or insulting comments will be removed.