Oil Prices End Winning Streak
by Bloomberg
|
Andres Guerra Luz
|
Monday, December 07, 2020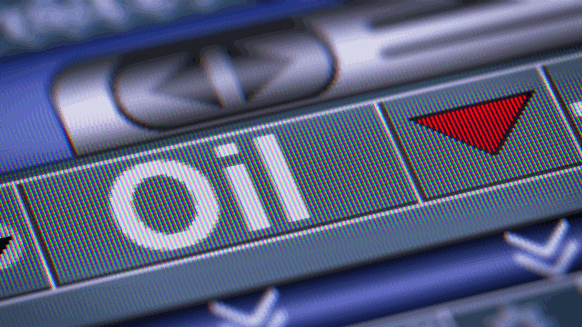 Oil snapped a three-day streak of gains alongside a broader market selloff.
(Bloomberg) -- Oil snapped a three-day streak of gains alongside a broader market selloff as near-term demand risks from a resurgent pandemic clouded optimism surrounding a future vaccine rollout.
Futures fell 1.1% in New York as equities weakened, with rising Covid-19 cases threatening to strike another blow to demand as the world awaits a widely available vaccine. Prices were under pressure earlier in the session amid supply concerns after Iran said it's preparing to raise exports in a sign the country expects the U.S. to ease some sanctions under a Joe Biden presidency.
"Until or unless we get that vaccine, the growth story remains important for demand," said Rob Haworth, senior investment strategist at U.S. Bank Wealth Management. "We're seeing in the broader market as well, there are questions around when will we reopen, when do we get significant vaccines, when do we get some easing of social distancing restrictions and therefore more mobility and rising demand."
Crude's outlook is now heavily dependent on how quickly Covid-19 vaccines can be rolled out, with indications most Americans will be able to get one by the second quarter of next year. While toughening restrictions to curb the spread of the virus remain a near-term headwind, there are some signs of resilience in fuel consumption. U.S. gasoline demand increased last week, though that's compared to a slow Thanksgiving week, data from GasBuddy showed.
"Mobility around the world has been a lot stickier despite this ramp up of the second wave," said Vikas Dwivedi, a global energy strategist for Macquarie Group Ltd in Houston. "It's down, but it's not down anywhere near where you would think given how bad the second wave has been in certain parts of Europe and the U.S."
Crude prices are also finding support from a robust demand picture in Asia, with the latest exports jump in China showing an economic rebound appears to be on track. The strength in Asian demand led Saudi Arabia to raise oil pricing to the region, pointing to the kingdom's confidence that consumption is strong enough there to absorb next month's small supply boost agreed last week under OPEC+.
Prices
West Texas Intermediate for January delivery fell 50 cents to settle at $45.76 a barrel
Brent for February lost 46 cents to end the session at $48.79 a barrel
The worsening coronavirus situation ahead of a widespread vaccine rollout continues to limit any substantial price gains in the near term. The U.S. is now averaging about as many deaths per day from Covid-19 as it was in April when the pandemic ambushed the New York area, while in Europe, France is poised to miss a coronavirus goal set by President Emmanuel Macron as a condition for lifting the country's lockdown next week
Meanwhile, Asia's demand recovery is rippling around the world. Rising buying interest from the region has pushed up physical prices for North Sea oil, with Forties crude climbing to the highest level since late August.
Higher consumption is also draining oil stockpiled on ships at sea, with floating storage globally falling below 100 million barrels for the first time since April last week, according to data from Vortexa Ltd.
Other oil-market news:
The official selling price of Arab Extra Light was set at parity to the more dense and sulfurous Arab Heavy for January sales to Asia, according to OSP data compiled by Bloomberg. That's the first time the two grades have been at the same level since May.
Norway, Western Europe's biggest oil producer, will end its production curtailments from January if everything goes as planned, the Oil Ministry says in an email.
Petroecuador is excluding Vitol from its list of suppliers and customers after the trading firm's U.S. unit settled charges it conspired to pay bribes in countries including Ecuador, the state-owned oil company said in a statement on its website.
--With assistance from Alex Longley.
© 2020 Bloomberg L.P.