Oil Prices End Day Mixed
by Matthew V. Veazey
|
Rigzone Staff
|
Tuesday, October 29, 2019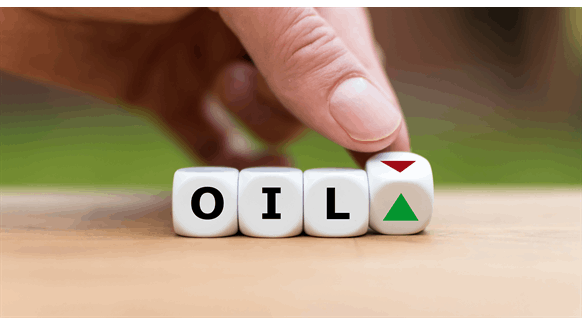 WTI and Brent were mixed at the end of trading Tuesday.
West Texas Intermediate (WTI) and Brent were mixed at the end of trading Tuesday.
The December WTI contract settled at $55.54 per barrel, reflecting a 27-cent loss for the day. WTI traded within a range from $54.61 to $55.91.
Brent crude for December delivery, meanwhile, eked out a slight, two-cent gain to settle at $61.59 per barrel.
Overall, oil prices are receiving support from positive reports on the international trade front, said Bill Ebanks, managing director in the energy practice at AlixPartners LLP, a global, multi-industry consulting firm.
"Prices appear to be reacting positively to news that the U.S. and China have been making progress toward reaching an agreement on Phase 1 of a partial trade deal," Ebanks told Rigzone. "China represents one of the top three crude export markets for the U.S."
Ebanks added, however, that his firm expects further price escalation to be muted as a result of:
Increasing U.S. crude production this year – from 11.7 to 12.6 million barrels of oil equivalent per day – amid the lowest domestic rig count in two years
Limited price momentum in the wake of September's attack on Saudi Arabia's Abqaiq oil processing center
A high drilled but uncompleted (DUC) well count that operators are only starting to whittle down; the number of DUCs has decreased five percent since peaking in June 2019
An oversupply of oilfield service equipment capacity and competitive pricing trends; it should take another two to three more quarters to fully balance the oversupply situation
Ebanks noted the above factors appear to be reflected in money managers' cut of net long U.S. crude futures and options positions in the week to Oct. 22.
Barani Krishnan, senior commodities analyst with Investing.com, told Rigzone the International Energy Agency (IEA) appears to hold a bearish view as well.
"The IEA does not seem to think that oil demand will improve this year as well as next, much to the chagrin of oil bulls, who are accusing the IEA as 'underestimating' the market as always," said Krishnan. "While noting that demand rose by 800,000 barrels a day in July and 1.4 million barrels a day in August, the IEA lowered its forecast for demand growth in 2019 by 100,000 barrels per day (bpd) to around 1 million bpd and reduced its forecast for 2020 by the same amount to 1.2 million bpd."
A more pressing issue to the oil market is whether new U.S. oil inventory data Wednesday will show another reprieve in seasonal stockpile builds, continued Krishnan.
"Just like how the U.S. Energy Information Administration surprised the market last week by declaring a 1.7 million-bpd crude inventory draw versus expectations for a 2.2 million-bpd build, there could be another drop in this week's data," explained Krishnan. "But market participation should not read too much into such a happening even if there's one, as it is more of an aberration rather than a serious disruption in the trend."
Reformulated gasoline (RBOB) also edged upward Tuesday. November RBOB added one cent, settling just under $1.69 per gallon.
For the second consecutive day, Henry Hub natural gas finished strong. November gas futures added 15 cents to settle at $2.60. Since Friday's close, natural gas is up 13 percent.
To contact the author, email mveazey@rigzone.com.
Generated by readers, the comments included herein do not reflect the views and opinions of Rigzone. All comments are subject to editorial review. Off-topic, inappropriate or insulting comments will be removed.
MORE FROM THIS AUTHOR
Matthew V. Veazey
Senior Editor | Rigzone