Oil Prices Edge Upward
by Matthew V. Veazey
|
Rigzone Staff
|
Monday, August 12, 2019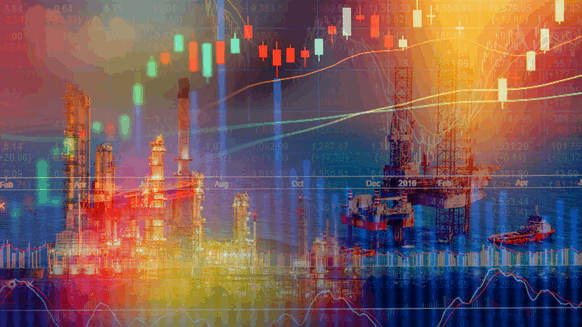 The WTI and Brent are up for the third consecutive trading day.
West Texas Intermediate (WTI) and Brent crude oil edged upward for the third consecutive trading day.
The October WTI contract price gained 43 cents Monday, settling at $54.93 per barrel. The light crude marker peaked at $53.54 and bottomed out at $55.18.
Posting a more modest increase was October Brent, which added four cents to end the day at $58.57 per barrel.
Tom McNulty, Houston-based managing director with Great American Group, commented that Monday's WTI increase follows a report that the U.S. rig count continued to decline last week. As Rigzone reported Friday, Baker Hughes, a GE company data showed that six fewer oil rigs were operating in the United States last week. Earlier Monday, Bloomberg had reported that fears concerning an escalation in the U.S.-China trade war were contributing to downward oil price movements.
Despite Monday's modest recovery, McNulty remarked that it is difficult to make a case for a positive oil market outlook.
"I still don't see much bullish news right now, particularly given the U.S.-China trade negotiation issues and more and more bearish global demand forecasts for 2020," McNulty said. "The September 2020 WTI contract is sitting at about $51.30, a few bucks below the September 2019 price."
Reformulated gasoline (RBOB) edged downward during Monday's trading. The September RBOB price shed nearly one cent to settle at $1.665 per gallon.
Henry Hub natural gas declined for the second straight trading day, with September gas futures losing a penny to close at $2.105.
Generated by readers, the comments included herein do not reflect the views and opinions of Rigzone. All comments are subject to editorial review. Off-topic, inappropriate or insulting comments will be removed.
MORE FROM THIS AUTHOR
Matthew V. Veazey
Senior Editor | Rigzone