Oil Prices Edge Upward
by Matthew V. Veazey
|
Rigzone Staff
|
Tuesday, July 09, 2019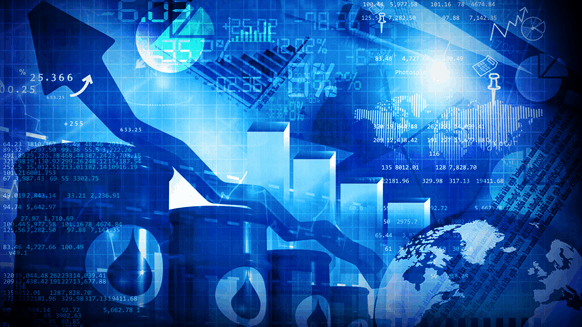 WTI and Brent posted modest gains during Tuesday's trading.
The West Texas Intermediate (WTI) and Brent crude oil benchmarks posted modest gains Tuesday.
August WTI futures settled at $57.83 per barrel, reflecting a 17-cent gain. The WTI traded within a range from $57.29 to $58.19.
Brent crude oil for September delivery posted a slight increase, adding five cents to end the day at $64.16 per barrel.
Barani Krishnan, senior commodities analyst at Investing.com, told Rigzone that oil bulls are counting on price support from rising tensions between the United States and Iran. Over the weekend, Iran's government revealed that it plans to enrich uranium beyond levels it promised in a 2015 agreement with world powers.
"Yet, after a year of saber-rattling that culminated in Tehran's blowing up in June of a U.S. surveillance drone that almost brought the two countries to war, oil traders still aren't sure how to price geopolitical risk in the sanctions-nuclear drama featuring the Trump and Rouhani administrations," said Krishnan. "The drone attack aside, Iran has been accused of multiple raids on Saudi and UAE tankers in the Strait of Hormuz, all of which it has denied."
Pricing geopolitical risk is not the only source of confusion in the oil market, Krishnan added.
"Traders aren't any wiser, too, on how this will all end for oil and whether there'd be a winner at the end of the day in the crisis," he said.
Krishnan remarked that uncertainty about the outcome of the U.S.-Iran showdown is one reason why crude oil prices have not returned to April's highs: $66-plus per barrel for the WTI and more than $75 for Brent.
"This despite the prime architects of the OPEC+ – Saudi Arabia and Russia – agreeing last week to extend til March 2020 the pact for the 24 oil producers in their alliance to jointly cut output by 1.2 million barrels per day," Krishnan noted.
Also finishing higher Tuesday was reformulated gasoline (RBOB). The August RBOB contract rose nearly three cents to settle at $1.93 per gallon.
Henry Hub natural gas also edged upward during Tuesday's trading. August gas futures settled at $2.425, reflecting a two-cent gain.
Generated by readers, the comments included herein do not reflect the views and opinions of Rigzone. All comments are subject to editorial review. Off-topic, inappropriate or insulting comments will be removed.
MORE FROM THIS AUTHOR
Matthew V. Veazey
Senior Editor | Rigzone