Oil Prices Edge Downward
by Matthew V. Veazey
|
Rigzone Staff
|
Wednesday, April 17, 2019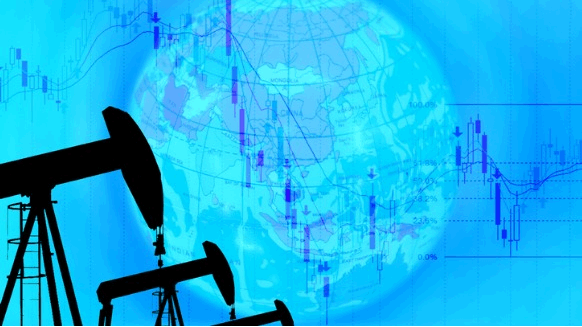 All but one of the benchmarks Rigzone tracks ended the day lower.
May West Texas Intermediate (WTI) futures shed 29 cents Wednesday, settling at $63.76 per barrel. The benchmark traded from $63.66 to $64.61 during the midweek session.
"May WTI futures have continued to flirt and test the major resistance seen on the daily and daily continuation charts for the past week and a half," said Steve Blair, senior account executive with the RCG Division of Marex Spectron. "This resistance lies in the $64.40 to $64.65 level. The horizontal congestion range continues to be bounded by this upper resistance and the support at the $63.00 level."
Blair added that further support for the May WTI exists at $62.63.
"Until such time as the market can break out of either side of this congestion range, on a closing basis, the market will trade back and forth giving many great trading opportunities," Blair noted.
Brent crude oil for June delivery posted a more modest 10-cent loss to end the day at $71.62 per barrel.
"June Brent, like May WTI, has also been trading in a horizontal congestion range during the same period as WTI," said Blair, referencing the daily chart for Brent. "However, today prices finally broke above the congestion range, but alas, failed to close above it. And so June Brent remains in the congestion range, but showing signs that it may be ready to make a break to the upside."
If prices breakout to the upside, some minor resistance exists near the $72.50 level but major resistance would approach $75.00, Blair said.
"The weekly chart, however, is showing that if prices remain at these levels that it would breakout to the upside of the range it has been in since the beginning of the year and move into another congestion range above," added Blair.
The reformulated gasoline (RBOB) contract edged upward Wednesday. Adding a penny, May RBOB settled at $2.04 per gallon.
Henry Hub natural gas declined for the third consecutive trading day. May gas futures settled just under $2.52, reflecting a 5.5-cent decrease.
"May natural gas settled today at $2.517 and has now broken down below all of the major support levels seen on the daily and daily continuation charts," said Blair. "Prices have also broken down below the $2.523 support seen on the weekly chart, but confirmation of a breakdown on that chart could be in the cards at tomorrow's close. Next support level seen at $2.396 on the weekly chart, should the current support be broken once the markets close tomorrow."
Generated by readers, the comments included herein do not reflect the views and opinions of Rigzone. All comments are subject to editorial review. Off-topic, inappropriate or insulting comments will be removed.