Oil Prices Edge Downward
by Matthew V. Veazey
|
Rigzone Staff
|
Tuesday, October 01, 2019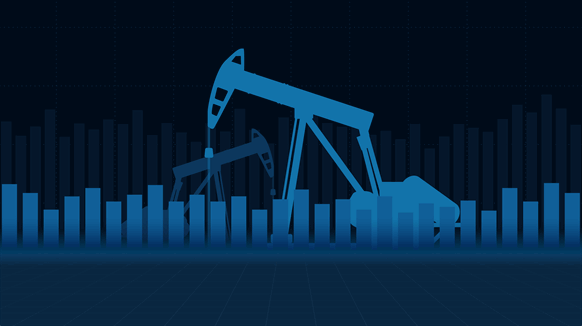 WTI and Brent crude oil futures on Tuesday declined for the third consecutive trading day.
West Texas Intermediate (WTI) and Brent crude oil futures on Tuesday declined for the third consecutive trading day.
The November WTI contract price shed 45 cents Tuesday, settling at $53.62 per barrel. The light crude marker peaked at $54.84 and bottomed out at $53.05.
December Brent lost 36 cents to end the day at $58.89 per barrel.
Earlier Tuesday, crude futures had been moving upward as oil market players contemplated Saudi Arabia's reported major progress in recovering from the Sept. 14 attacks against the prospects for a U.S.-China trade deal, states a Bloomberg article posted to Rigzone.
In the wake of the attacks on its Abqaiq oil processing facility and an adjacent oil field, Saudi Arabia has repeatedly offered assurances to the world oil market that it would continue to meet its supply commitments to customers. The Kingdom's finance ministry on Monday reported that Saudi oil supply was "fully back online." The ministry also noted a Saudi production capacity level of 11.3 million barrels per day (bpd), adding that the figure should rise to 12 million bpd by the end of November.
High-level U.S. and Chinese officials are expected to return to the negotiating table next week in Washington. An agreement would help to buoy the oil market's demand outlook.
Although it frequently moves in the same direction as crude oil, the price of reformulated gasoline (RBOB) edged upward Tuesday. November RBOB added nearly one cent to settle at $1.57 per gallon.
Henry Hub natural gas for November delivery declined five cents, closing at $2.28.
To contact the author, email mveazey@rigzone.com.
Generated by readers, the comments included herein do not reflect the views and opinions of Rigzone. All comments are subject to editorial review. Off-topic, inappropriate or insulting comments will be removed.
MORE FROM THIS AUTHOR
Matthew V. Veazey
Senior Editor | Rigzone