Oil Prices Down for the Week
by Matthew V. Veazey
|
Rigzone Staff
|
Friday, September 13, 2019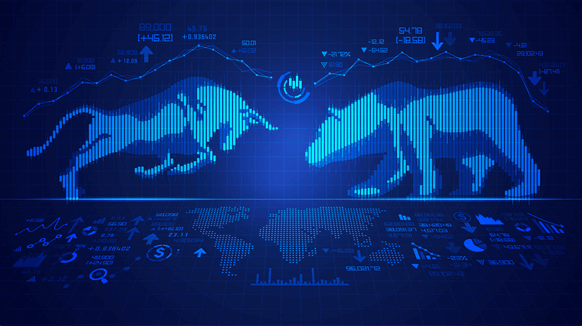 WTI and Brent futures declined for the fourth straight trading day Friday.
West Texas Intermediate (WTI) and Brent crude oil futures declined for the fourth straight trading day Friday.
The October WTI contract settled at $54.85 per barrel Friday, reflecting a 24-cent loss. The light crude marker peaked at $55.68 and bottomed out at $54.44. Against the Sept. 6 close, the WTI is down just under three percent.
November Brent posted a more modest 16-cent loss and ended the day at $60.22 per barrel. For the week, Brent is down 2.1 percent.
"Another up-and-down week for crude oil as bullish and bearish fundamentals battled it out as a larger-than-expected inventory draw and an OPEC meeting were countered by concerns over declining demand and growing global supplies," commented Tom Seng, Assistant Professor of Energy Business with the University of Tulsa's Collins College of Business.
The week began strong for crude given last Friday's lower U.S. rig count and a pledge from Saudi Arabia's new energy minister to continue curbs on oil production, helping prices to rally, noted Seng. He added, however, that the ouster of U.S. National Security Advisor John Bolton dampened prices amid speculation that the Trump administration would take a more moderate stance on Iran – and free the Islamic Republic's oil exports.
"Further bearish news came in the form of a report from OPEC that reduced their projections for global growth in oil demand," Seng noted. "And, despite the higher inventory draw on Wednesday, prices fell for the remainder of the week into today."
Citing the latest Weekly Petroleum Status Report from the U.S. Energy Information Administration (EIA), Seng observed that it showed:
A drop in U.S. commercial crude inventories of 6.9 million barrels (Bbl) last week, well above the 2.4-million-Bbl decrease forecast by Wall Street Journal analysts
416 million Bbl of total crude oil in storage, two percent below the five-year average for this time of year
An 800,000-Bbl decrease in oil inventories at the hub of Cushing, Okla.
Refinery utilization at 95.1 percent (17.5 million Bbl per day [bpd]), or a 0.3-percent week-on-week increase
Steady U.S. oil production at 12.4 million bpd
"U.S. producers, having lost heavy crude from Venezuela, are buying more oil from Canada, which has helped prop up prices up there," noted Seng. "The OPEC+ group held a technical conference this week and, while agreeing to hold output levels, disappointed a market hoping for further production cuts from the group. Saudi Arabia did get Iraq and Nigeria to more closely follow the curtailment levels set forth by the cartel."
On the economic front, Seng said the Dow, S&P and NASDAQ stock market indices are all headed for positive gains on the week and the U.S./China trade standoff appears to be easing – adding some optimism about a possible trade deal. He added that the Wall Street Journal U.S. Dollar index is poised to settle lower for the week – normally a bullish sign for crude but countered this week by oversupply and weakening demand.
"The WTI/Brent spread is holding around the $5.35 level while U.S. exports of crude rose to 3.3 million bpd from 3.1 million the prior week," Seng noted. "Technically, the October WTI NYMEX futures contract is trading right below its five-, 10- and 20-day moving averages today. The contract is in a neutral position relative to overbought/oversold conditions according to momentum indicators."
Seng also observed that Friday's oil trading volume is strong at well over 500,000 contracts. He added the October NYMEX WTI futures contract will settle next Friday and that activity in the November contract should increase next week.
Unlike crude oil, reformulated gasoline (RBOB) edged upward Friday – but just barely. October RBOB added well under one cent – one-hundredth of a cent, to be precise – to effectively remain flat at $1.55 per gallon. Week-on-week, the benchmark is down 1.3 percent.
"U.S. inventories of total gasoline are at 230 million Bbl, on the high end of the five-year average for this time of year as the summer driving season has ended," Seng noted. "Average U.S. retail prices are 28 cents per gallon lower than last year while NYMEX futures prices are about 40 cents per gallon less."
Henry Hub natural gas for October delivery added four cents to settle at $2.61. For the week, gas is up 4.4 percent. Seng attributes the past week's increase to an extended period of hot weather and the resultant higher demand for gas-fired power generation. He pointed out, however, that EIA's latest Weekly Natural Gas Storage Report was slightly bullish and revealed:
An injection of 78 billion cubic feet (Bcf) against an 81-Bcf forecast, indicating more demand – or less supply – than expected
3.02 trillion cubic feet (Tcf) of total inventory, translating into a 15-percent (393-Bcf) year-on-year increase and 2.5-percent (77-Bcf) decrease against the five-year average
92 Bcf per day (Bcfd) of dry production last week compared to 85 Bcfd of consumption for the period
Steady 5.1 Bcfd of gas exports to Mexico and LNG exports at 6.4 Bcfd
"Technically, October natural gas is trading above its 10- and 20-day moving averages and right on its five-day moving average," concluded Seng. "Momentum indicators are showing a solidly overbought condition."
To contact the author, email mveazey@rigzone.com.
Generated by readers, the comments included herein do not reflect the views and opinions of Rigzone. All comments are subject to editorial review. Off-topic, inappropriate or insulting comments will be removed.
MORE FROM THIS AUTHOR
Matthew V. Veazey
Senior Editor | Rigzone