Oil Prices Down for the Week
|
Friday, January 10, 2020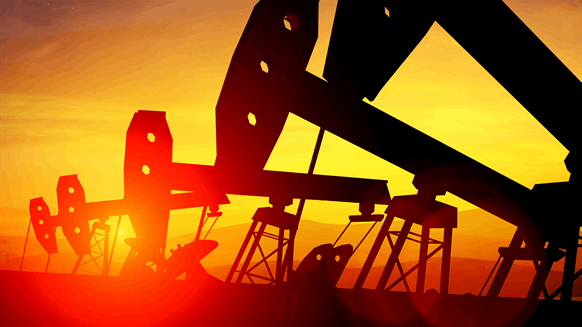 WTI and Brent crude oil futures edged downward Friday and posted significant declines for the week.
West Texas Intermediate (WTI) and Brent crude oil futures edged downward Friday and posted significant declines for the week.
WTI for February delivery lost 52 cents Friday to settle at $59.04 per barrel. It traded within a range from $58.85 to $59.78. Compared to the Jan. 3, 2020, settlement, the WTI is down 6.4 percent.
March Brent shed 39 cents to end the day at $64.98 per barrel. It is down 5.3 percent for the week.
"Both February WTI and March Brent have had a fairly quiet ride the last two days after the huge price drops seen this past Wednesday following the incidents between the U.S. and Iran," commented Steve Blair, senior account executive with the RCG Division of Marex Spectron.
Referencing WTI and Brent daily price charts, Blair noted that prices for both markets are testing near-term support levels from back in December.
"Look for WTI to hold around the $58 to $58.50 level and Brent to hold around the $64.80 level, although a break below could see a drop of possibly $1.50," he said.
Reformulated gasoline (RBOB) finished higher Friday. The. February RBOB contract price settled at $1.66 per gallon, reflecting a nearly one-cent gain. Week-on-week, however, RBOB is down 5.1 percent.
Blair observed that February RBOB, along with the closely related heating oil contract, witnessed a decline similar to the WTI and Brent price movements.
"February Heating Oil moved into the top of the large congestion range spanning back to early October and could see some lower pricing, but expectations are that prices will hold," he said. "February RBOB also declined back to the congestion range from October, but it is not quite as solid as the congestion range seen in the heating oil chart."
Henry Hub natural gas posted a gain for the third straight trading day, with the February contract adding nearly four cents to close at $2.20. Compared to a week ago, gas futures are up 3.3 percent.
"Natural gas continues to be a weather market, and the lack thereof of winter conditions have weighed heavily on the price structure taking prices down the major support seen from mid-summer price levels," noted Blair, citing the daily and weekly gas price charts. "Some expectations currently for colder weather as we move later into this month, along with some easing of production and larger LNG exports helping to keep the price structure from collapsing further."
To contact the author, email mveazey@rigzone.com.
Generated by readers, the comments included herein do not reflect the views and opinions of Rigzone. All comments are subject to editorial review. Off-topic, inappropriate or insulting comments will be removed.