Oil Prices Down for the Week
by Matthew V. Veazey
|
Rigzone Staff
|
Friday, May 03, 2019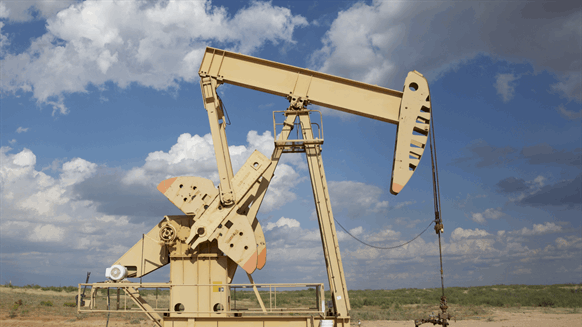 Both major oil benchmarks posted slight gains Friday.
West Texas Intermediate (WTI) and Brent crude oil futures are down approximately two percent for the week.
June WTI futures inched upward Friday, gaining 13 cents to settle at $61.94 per barrel. Compared to the April 26 settlement price, the WTI is down 2.1 percent.
Brent crude oil for July delivery also posted a modest gain Friday. The Brent settled at $70.85 per barrel, reflecting a 10-cent increase. Week-on-week, the Brent is down 1.8 percent.
"Last Friday's price collapse would continue this week despite a stronger beginning, continuing a nine-day downtrend," said Tom Seng, Assistant Professor of Energy Business with the University of Tulsa's Collins College of Business. "A multitude of negative factors hit crude yesterday, sending prices back to early April levels. But, both WTI and Brent managed to stay above the critical price levels of $60 and $70, respectively."
Following Thursday's sell-off, some buyback profit-taking yielded small gains, Seng noted. He pointed out that the early week rebound occurred largely on a report that Saudi Arabia likely would not raise output despite pleas from President Trump. However, prices fell by Wednesday after traders learned of an unexpected large build in U.S. oil inventories and a new weekly record for U.S. oil production, he added. He pointed out that the latest U.S. Energy Information Administration (EIA) Weekly Petroleum Status Report showed:
A larger-than-expected increase in commercial crude inventories – 9.9 million barrels instead of the 1 million that analysts projected and the 6.8 million anticipated by the American Petroleum Institute
A 917,000-barrel increase in gasoline inventories, or approximately two percent below the five-year average for this time of year
A 0.9-percent drop in refinery utilization to 89.2 percent – down year-on-year
A 265,000-barrel increase in crude stocks at the Cushing, Okla., hub to 45.2 million barrels, or approximately 60 percent full
Record-setting U.S. oil production of 12.3 million barrels per day (bpd) for the previous week
A 19-percent year-on-year drop in oil imports for the past four weeks
"From a global production perspective, Reuters reported that OPEC production is at a four-year low on declining output from Iran, Venezuela and Saudi Arabia," continued Seng. "The OPEC+ group continues to stand by their agreed-upon output cuts at least through June. Meanwhile, Iran insists it will still find a market for its crude despite U.S. sanctions."
Seng added that a much lower stock market Thursday, coupled with a stronger U.S. dollar, weighed on oil prices. Crude benefited from higher stock market and lower U.S. dollar on Friday, he said.
"Looking ahead, OPEC+ sticking to its guns, civil strife in Venezuela and Libya and possible declines in Iran's output will provide price support," said Seng. "Technically, June WTI has dipped below its key 12-month moving average of 62.60 while still trading below the five-, 10- and 20-day moving averages. Overbought/oversold indicators are in a more neutral position now and volume has been consistently over 500,000 futures contracts per day."
Reformulated gasoline (RBOB) also rose slightly on Friday. The June RBOB contract settled at $2.03 per gallon, reflecting nearly one-cent gain.
"Total gasoline inventories now stand at 227 million gallons versus 238 million gallons last year at this time," said Seng. "Both RBOB futures prices and retail prices are very close to the same levels as last year. With lower heavy crude coming from countries like Venezuela, U.S. refiners are having to use more of the lighter, domestic crude feedstocks."
The Henry Hub natural gas contract price ended the day lower Friday. The June futures price lost two cents to settle at $2.57. For the week, natural gas is flat.
Seng noted that the latest EIA Weekly Natural Gas Storage Report showed total stored gas rose by 123 billion cubic feet (Bcf) last week – higher than the 112-Bcf consensus forecast. Other report findings include:
Total gas in inventory at slightly more than 1.46 trillion cubic feet
An inventory deficit nine percent lower year-on-year and 18 percent below the five-year average
Heating degree days approximately 33 percent below normal nationally last week
Production of 8.6 Bcf per day (Bcfd) last week against total demand of 77.4 Bcfd, with increases primarily from power and residential demand as well as exports
An increase in exports to Mexico to 4.6 Bcfd and steady LNG exports at 5.1 Bcfd
"Technically, June natural gas prices are around their five-, 10- and 20-day moving averages," concluded Seng. "The contract is in a neutral oversold/overbought market condition."
Generated by readers, the comments included herein do not reflect the views and opinions of Rigzone. All comments are subject to editorial review. Off-topic, inappropriate or insulting comments will be removed.
MORE FROM THIS AUTHOR
Matthew V. Veazey
Senior Editor | Rigzone