Oil Prices Down Amid Ongoing Pathogen Impact
|
Friday, January 31, 2020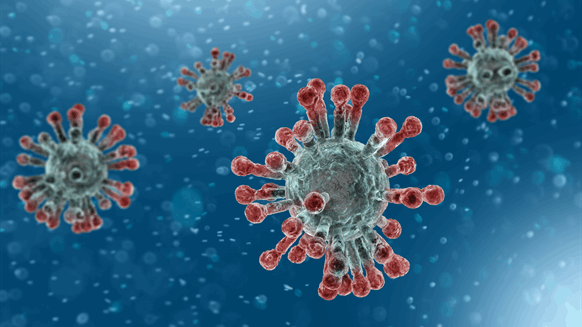 WTI and Brent prices fell Friday and are down for the week.
Beset by demand fears tied to a growing public health crisis as well as economic concerns, West Texas Intermediate (WTI) and Brent crude oil prices declined Friday and are down for the week.
The March WTI dropped by 58 cents Friday to settle at $51.56 per barrel. The contract peaked at $53.36 and bottomed out at $50.97. Against the Jan. 24, 2020, settlement price, WTI is down nearly five percent.
Expiring Friday was the March Brent contract, which remained unchanged at $58.29 per barrel – four percent below the week-ago close. April Brent lost 71 cents, ending the day at $56.62 per barrel.
"Coronavirus, coronavirus, coronavirus," commented Tom Seng, Assistant Professor of Energy Business at the University of Tulsa's Collins College of Business. "Nothing dominated the news cycle, world events and global markets this week like this virus. Both WTI and Brent continued their downtrends this week as the coronavirus is now a pandemic, according to the World Health Organization and as the U.S. has issued a 'Level 4, Do Not Travel' warning for China."
Recalling the 2003 SARS virus outbreak, Seng pointed out that epidemic led to a dramatic decline in the use of oil-derived fuels. He added that the coronavirus has not been the only recent threat to the oil market given the impact of faltering stock market performance.
"Oil and related products have been doubly hit as global economic markets have been roiled as well with the Dow, S&P and NASDAQ all down on the week," Seng said. "While not related to the coronavirus, the U.S. gross domestic product fourth quarter 2019 growth was only 2.1 percent and only 2.3 percent for the entire year – the lowest growth in three years. And, after an up-and-down week, the U.S. dollar appears headed for a weekly loss as well. This may be the only support crude oil has currently."
Seng also noted that poor earnings reports from major oil and gas companies are hurting major equities markets. He added that the China-coronavirus situation could lower daily demand growth to 110,000 barrels per day (bpd), compared to the previously predicted 330,000 bpd.
"Very bearish" U.S. crude inventory figures added to oil's downside momentum this week, Seng observed. He said the latest Weekly Petroleum Status Report from the U.S. Energy Information Administration (EIA) revealed:
An increase in crude stocks of 3.5 million barrels – five times analysts' forecasts of 700,000 barrels but substantially off from the 4.3 million-barrel draw the American Petroleum Institute had projected
432 million barrels of crude oil in storage, or approximately two percent below the five-year average for this time of year
A 1.2-million-barrel build in gasoline inventories – five percent higher than the five-year average – and a 1.3-million-barrel draw in distillate stocks, or three percent below the five-year average
A 3.2-percent drop in refinery utilization to 90.5 percent
A 760,000-barrel increase in oil stocks at the Cushing, Okla., storage hub to 35.6 million barrels, approximately 47 percent of capacity there
Steady U.S. oil production at 13 million bpd last week – a 1.1 million-bpd increase year-on-year.
"Technically, March WTI futures are trading well below their 10- and 20-day moving averages but right on the five-day moving average," Seng noted, adding that – statistically speaking – it has widened its standard deviation to plus or minus $3.50 and is off by two standard deviations presently. "Volume is strong again at over 700,000 per day. Momentum indicators continue to indicate a very oversold position for the contract."
Reformulated gasoline (RBOB) edged slightly downward during Friday's trading, with February RBOB losing one-half of one cent to settle at $1.49 per gallon. For the week, RBOB is time of year," Seng said. "Retail gasoline prices averaged $2.51 per gallon last week versus $2.26 per gallon a year ago. NYMEX Mar20 RBOB prices were $1.52 per gallon versus last year's $1.39 per gallon."
Henry Hub natural gas for March delivery posted a gain Friday, adding one cent to close at $1.84. Still, gas futures are down 2.6 percent compared to last Friday's settlement.
"Natural gas prices continued even lower this week as the critical $1.90 mark failed to find support despite a large draw from storage. Today, March is trading just slightly below $1.85 – a near-three-year low."
Citing the EIA's latest Weekly Natural Gas Storage Report, Seng pointed out U.S. Department of Energy's statistical arm showed:
A withdrawal for last week of 201 billion cubic feet (Bcf) – much higher than the 143-Bcf five-year average and starkly contrasting forecasts calling for a 195-Bcf draw
2.75 trillion cubic feet of total gas in storage, equating to 524 Bcf (24 percent) above last year's figure and 193 Bcf (eight percent) higher than the five-year average for this time of year
Dry natural gas production at 94.4 Bcf per day (Bcfd) against falling consumption at 118 Bcfd, with warmer weather contributing to declines in residential and commercial demand
5.6 Bcfd in gas exports to Mexico and 9.2 Bcfd – an increase – in LNG exports
7.4 Bcfd in pipeline fuel usage/loss.
"Technically, the $1.85 level is now a critical support level for March futures prices," Seng concluded. "The contract is trading below its five-, 10- and 20-day moving averages. Volume is somewhat light at just over 120,000 contracts. Momentum indicators are showing a strong oversold condition, which could spur a rally if the $1.85 level can hold."
To contact the author, email mveazey@rigzone.com
Generated by readers, the comments included herein do not reflect the views and opinions of Rigzone. All comments are subject to editorial review. Off-topic, inappropriate or insulting comments will be removed.