Oil Prices Down Amid Epic Battle
by Matthew V. Veazey
|
Rigzone Staff
|
Monday, April 15, 2019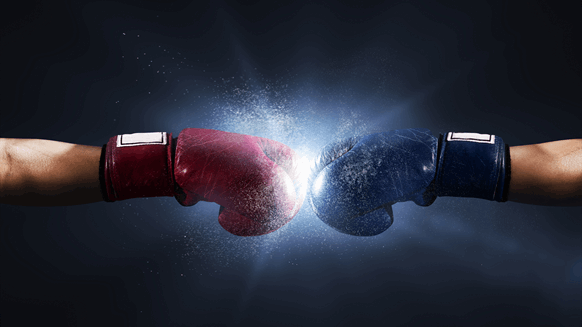 In one corner, it's U.S. producers. In another corner, it's OPEC+.
The West Texas Intermediate (WTI) and Brent crude oil benchmarks started the week in a downward direction.
May WTI futures lost 49 cents Monday, settling at $63.40 per barrel. The WTI fluctuated from $63.03 to $63.84 during the early week session.
Monday was also a down day for the June Brent contract, which shed 37 cents to settle at $71.18 per barrel.
"Oil traded off today, both Brent and WTI," Tom McNulty, Houston-based managing director with Great American Group, told Rigzone. "U.S. production is holding steady at 12.2 million barrels per day, which is a record level, and gasoline inventories here dropped by 7.7 million barrels last week."
McNulty added that U.S. oil output appears poised to remain strong.
"Drilling permits for federal land were up 38 percent last year," he said. "I think that production in the U.S. will continue to grow, even if WTI falls back into the $50s. An epic battle for market share is shaping up between North America and OPEC plus the Russians."
The price of reformulated gasoline (RBOB) often follows that of crude oil. Such was the case Monday. The May RBOB contract lost 2.5 cents to end the day at $2.01 per gallon.
Henry Hub natural gas futures also finished lower Monday. The May gas contract price settled at $2.59, reflecting a seven-cent decline.
Generated by readers, the comments included herein do not reflect the views and opinions of Rigzone. All comments are subject to editorial review. Off-topic, inappropriate or insulting comments will be removed.