Oil Prices Decline Despite US-Iran Rhetoric
|
Tuesday, January 07, 2020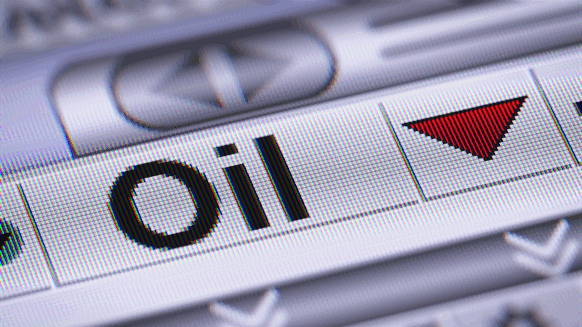 WTI and Brent prices finished lower Tuesday.
West Texas Intermediate (WTI) and Brent crude oil prices finished lower Tuesday.
The February WTI contract price settled at $62.70 per barrel, reflecting a 57-cent loss. It peaked at $63.15 and bottomed out at $62.11.
March Brent lost 64 cents, closing at $68.27 per barrel.
Tuesday's WTI and Brent price movements mark the first day-on-day declines for the benchmarks since the U.S. drone strike late last week that killed a senior Iranian military leader. Vance Scott, Houston-based managing director in the energy practice at the global, multi-industry consulting firm AlixPartners LLP, commented that markets have been relatively stable in the wake of the Baghdad airport incident and subsequent developments.
"Even with strong commentary from Iran regarding retribution, a vote in Iraq to remove U.S. military support and countervailing U.S. rhetoric regarding possible military targets in Iran and sanctions against Iraq, oil traders apparently believe these risks are already factored into pricing," said Scott. "This overall view seems to be backstopped by Saudi Arabia's ability to rapidly restore production and exports after the attacks on its oil and gas processing facilities earlier in 2019."
To be sure, Scott added that other potential flare-ups elsewhere heighten the precarious situation the oil market is watching.
"That said, new reports indicating that Turkey might send troops to Libya – which some view as part of a desire to reset Ottoman Empire alliances – plus the ongoing tension between Turkey and the Kurdish enclave in northern Iraq presents even more uncertainty in the all-important Middle East region," he explained.
Barani Krishnan, senior commodities analyst at Investing.com, remarked that the oil market needs to ask a key question: what constitutes fair geopolitical pricing for oil? He admitted, however, that asking the question is easier than answering it.
"With the entire world on the edge, wondering how and when Iran will react to the Qassem Soleimani killing, there is really no easy answer as to what the additional risk premium for a barrel should be," said Krishnan. "Yet, the answer might be out there if we were to consider how much oil has gone up since OPEC announced in December its new production cuts for 2020."
Krishnan pointed out that WTI on Dec. 2 – three days before the latest OPEC meeting – settled at $55.96 per barrel. By Jan. 6 it approached an eight-month high of $64.72, he added.
"In under a month, we gained nearly $9 per barrel all on the promise of more OPEC cuts that have yet to be delivered," Krishnan continued. "If we were to deduct the $3.50 premium from the U.S.-Iran crisis itself, that's still a $5 premium on the so-called market tightening that we should expect from the OPEC cuts. My point is show me the money. Show me the cuts. Then we can decide what the premium should be."
Acknowledging that a "responsible trader" should hedge ahead of the market, Krishnan pointed out such a trader needs to consider supply tightness from another perspective as well – particularly that of Russia.
"Already, the Russians are hinting that they may want out of the OPEC+ arrangement before the quarter is up," Krishnan said. "All one needs to do is look at the last EIA (U.S. Energy Information Administration) data that shows U.S. crude exports at a record 4.5 million barrels per day. A responsible energy minister like Alexander Novak knows that, unless Russia goes out to compete with the U.S. by putting out barrel-for-barrel on the market, Moscow will end up ceding more market share to the Americans."
Calling the OPEC+ model a workable "marriage of convenience" for Russia to date, Krishnan also described it as an "odd courtship" because Russia's energy industry more closely resembles the independent structure found in the U.S. rather than the national oil company model applied in OPEC.
1
2
View Full Article
Generated by readers, the comments included herein do not reflect the views and opinions of Rigzone. All comments are subject to editorial review. Off-topic, inappropriate or insulting comments will be removed.