Oil Prices Decline Amid Swelling Inventories
by Matthew V. Veazey
|
Rigzone Staff
|
Thursday, April 25, 2019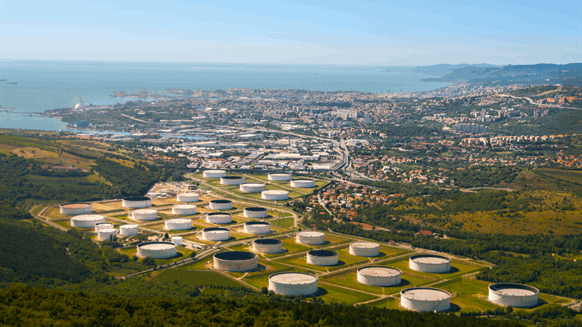 WTI and Brent crude oil futures declined Thursday.
West Texas Intermediate (WTI) and Brent crude oil futures declined Thursday as U.S. and global inventories increased.
The WTI for June delivery lost 68 cents to settle at $65.21 per barrel. The benchmark peaked at $66.28 and bottomed out at $64.90.
June Brent oil futures ended the day at $74.35 per barrel, reflecting a 22-cent decline.
"Global inventories continue to swell, likely cushioning the impact of tighter enforcement of U.S. sanctions on Iran," Mario de la Ossa, energy specialist with Orbital Insight, told Rigzone. "Global floating roof tank stocks are at a surplus level of 140 million (barrels) versus this time last year. In the last week, OECD countries had a notable build, increasing stocks by 23.7 million."
Also showing increased crude oil inventories is the latest installment of the Weekly Petroleum Status Report from the U.S. Energy Information Administration (EIA). The report, which EIA released Wednesday, showed a 5.5-million-barrel increase in U.S. commercial crude stocks, said Tom Seng, Assistant Professor of Energy Business with the University of Tulsa's Collins College of Business. He observed that the EIA figure fell short of the American Petroleum Institute's projection of a 6.9-million-barrel build but far exceeded the 400,000-barrel increase that Wall Street Journal analysts had forecast.
Seng also pointed out that the EIA report showed some bullish elements, such as an increase in refinery utilization to 90.1 percent and decreases in total motor gasoline inventory (by 2.1 million barrels) and distillates (by 700,000 barrels). Inventory at the key Cushing, Okla., crude storage hub rose by 463,000 barrels and domestic crude production increased last week from 12.1 to 12.2 million barrels per day, he added.
Reformulated gasoline (RBOB) futures posted a slight gain Thursday. The May RBOB contract price added less than a penny to settle at $2.13 per gallon.
"An increase in refinery maintenance and overhauls are expected during the second quarter ahead of the Memorial Day kick-off to the driving season," said Seng.
Henry Hub natural gas futures also finished higher Thursday. May gas futures added five cents to settle at $2.51. However, that provides little relief to gas producers in the Permian Basin.
"With gas in the Permian selling at negative pricing, Apache Corp. is deferring gas production at this time," Seng noted on Wednesday. "The discount to the NYMEX Henry Hub futures contract for May Permian gas alone is ($2.48), making the net basin price ($0.015). Daily, spot prices have been reported as substantially lower than that."
Generated by readers, the comments included herein do not reflect the views and opinions of Rigzone. All comments are subject to editorial review. Off-topic, inappropriate or insulting comments will be removed.