Oil Prices Continue String of Losses
|
Monday, January 27, 2020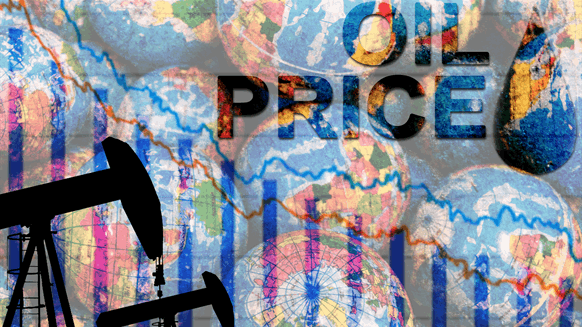 For the fifth consecutive trading day, West Texas Intermediate (WTI) and Brent crude oil prices finished lower.
For the fifth consecutive trading day, West Texas Intermediate (WTI) and Brent crude oil prices finished lower.
The WTI for March settled at $53.14 per barrel Monday, reflecting a $1.05 loss. The light crude marker peaked at $53.71 and bottomed out at $52.13.
Brent crude for March delivery shed $1.37 to end the day at $59.32.
"The support to trade lower is stronger than the support to trade higher," commented Tom McNulty, Houston-based managing director with B. Riley Financial's Great American Group. "When we had stress in the Middle East, oil popped a couple of bucks but dropped quickly. But look how sensitive it is to bearish demand news, from China in particular. Brent and WTI are both down two-plus percent today."
Mark Le Dain, vice president of strategy with the oil and gas data firm Validere, pointed out the coronavirus outbreak emanating from Wuhan, China, represents a "clear negative" leading to demand destruction in the near term.
"Our estimate, though, is that the unique knock-on effects of the travel restrictions will soften some of the demand loss," Le Dain continued. "An example is that as more efficient modes of public transport are banned it forces citizens to use personal vehicles and/or stockpile fuel. A combination of these factors has already been occurring, with reports of one-hour lineups at gas stations in Wuhan."
Calling the market's ability to shrug off real and potential supply shocks in the past week a "surprise," Le Dain also noted it likely points to "stretched long positions" for the market.
"We've just seen the majority of oil production in Libya come offline, as well as missiles hitting the U.S. embassy in Iraq, and both had little impact on price," he said. "Even just now I almost forgot to mention that Kazakhstan's exports to China were also shut-in this past week due to quality risks. While the virus certainly balances out some fo the supply shocks, we also think the increased level of long crude positions built up rapidly into year-end makes it difficult for the market to rally further on any news."
Like crude oil, reformulated gasoline (RBOB) posted a loss Monday. February RBOB declined three cents to settle at $1.48 per gallon.
Henry Hub natural gas represented the only bright spot in the petroleum complex Monday. February gas futures added nearly one cent to close at $1.90.
To contact the author, email mveazey@rigzone.com.
Generated by readers, the comments included herein do not reflect the views and opinions of Rigzone. All comments are subject to editorial review. Off-topic, inappropriate or insulting comments will be removed.