Oil Prices Buoyed by Renewed Trade Optimism
by Matthew V. Veazey
|
Rigzone Staff
|
Thursday, August 29, 2019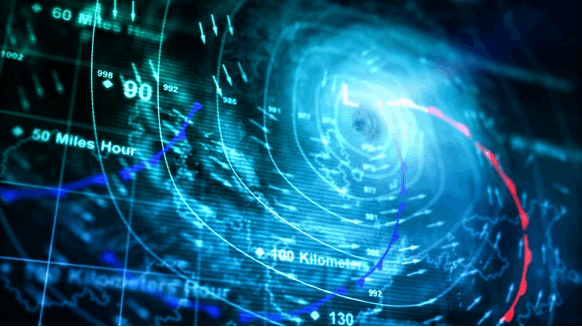 WTI and Brent closed higher Thursday.
West Texas Intermediate (WTI) and Brent crude oil closed higher Thursday.
The October WTI added 93 cents Thursday, settling at $56.71 per barrel. It peaked at $56.89 and bottomed out at $55.88.
Brent crude for October delivery ended the day at $61.08 per barrel, reflecting a 59-cent gain.
"Oil continued its rally today as equities moved higher on new optimism on a possible U.S./China trade dispute resolution," said Tom Seng, Assistant Professor of Energy Business with the University of Tulsa's Collins College of Business. "Yesterday's rally was sparked by an unexpectedly high inventory withdrawal, exceeding analysts' forecasts considerably."
As Rigzone reported Wednesday, figures from the American Petroleum Institute and U.S. Energy Information Administration showed particularly sharp drops in domestic crude oil stocks and in turn boosted the WTI and Brent at midweek.
Now oil traders will increasingly watch the path of Hurricane Dorian, said Seng. He noted the potentially major storm heading toward Florida could re-emerge in the eastern Gulf of Mexico (GOM). Should that occur, offshore oil and gas interests to the west could be affected.
"Today is the fourth straight 'up' day after last week's lower pricing based upon perceived weakness in global demand," Seng continued. "Technically, WTI is above all three of its moving averages but neutral in terms of buy/sell indicators."
Posting a more modest gain Thursday was reformulated gasoline (RBOB). The September RBOB contract finished just two-tenths of a cent higher, settling at $1.68 per gallon.
"Gasoline is flat today despite the rally in crude oil as we approach Labor Day Weekend, the 'official' end of the summer driving season," Seng noted.
Henry Hub natural gas futures also rose during Thursday's trading. The October gas contract added seven cents to close at $2.30. Seng pointed out the latest EIA's Weekly Natural Gas Storage Report disappointed market-watchers, showing a higher-than-forecasted injection of 60 billion cubic feet (Bcf).
"Analysts were looking for a build of 56 Bcf," he explained. "Countering this bearish signal is concern over GOM natural gas supply due to Hurricane Dorian as well."
Seng pointed out total U.S. gas in storage stands at 2.857 trillion cubic feet – 15 percent (363 Bcf) higher than the year-ago level but 3.4 percent (100 Bcf) below the five-year average.
"Technically, September natgas has moved above its five-, 10- and 20-day moving averages," Seng concluded. "Buy/sell indicators are slightly overbought on the recent rally."
To contact the author, email mveazey@rigzone.com.
Generated by readers, the comments included herein do not reflect the views and opinions of Rigzone. All comments are subject to editorial review. Off-topic, inappropriate or insulting comments will be removed.
MORE FROM THIS AUTHOR
Matthew V. Veazey
Senior Editor | Rigzone