Oil Prices Backtrack on Saudi Progress Report
by Matthew V. Veazey
|
Rigzone Staff
|
Tuesday, September 17, 2019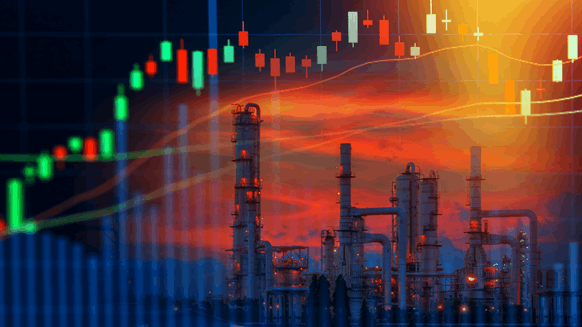 WTI and Brent backtracked after Saudi Aramco reported it had restored capacity at a damaged oil processing plant.
A day after rising nearly 15 percent following an attack that caused Saudi Aramco to suspend 5.7 million barrels per day (bpd) of oil production, West Texas Intermediate (WTI) and Brent crude oil futures backtracked Tuesday after the firm reported progress in its recovery operations.
The October WTI contract price dropped $3.56 to settle at $59.34 Tuesday. The light crude marker peaked at $62.59 and bottomed out at $58.50. Also, Tuesday's closing price is still 8.2 percent higher than Friday's pre-attack settlement.
Brent crude oil for November delivery ended the day at $64.55 per barrel, reflecting a $4.47 day-on-day loss but still 7.2 percent higher than Friday's closing price.
Saudi officials reported Tuesday that 2 million bpd of capacity has been restored at the damaged Abqaiq oil processing plant, according to a Bloomberg article posted to Rigzone. The news agencyAbqaiq plant and that the facility likely would be back up to 4.9 million bpd by month's end
Also moving downward Tuesday was the price of a gallon of reformulated gasoline (RBOB). October RBOB shed eight cents to settle at $1.675.
Henry Hub natural gas for October delivery also finished the day lower. The October gas contract lost one cent to close at $2.67.
To contact the author, email mveazey@rigzone.com.
Generated by readers, the comments included herein do not reflect the views and opinions of Rigzone. All comments are subject to editorial review. Off-topic, inappropriate or insulting comments will be removed.
MORE FROM THIS AUTHOR
Matthew V. Veazey
Senior Editor | Rigzone