Oil Prices Backtrack
by Matthew V. Veazey
|
Rigzone Staff
|
Thursday, April 11, 2019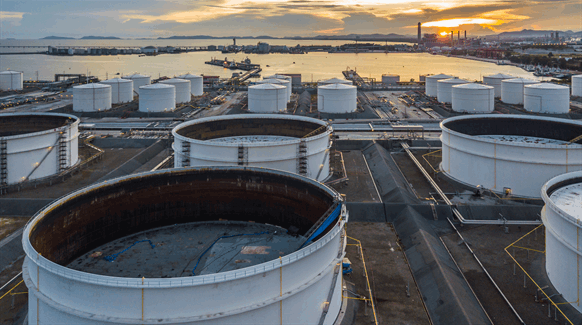 The oil market giveth and the oil market taketh away.
The oil market giveth and the oil market taketh away.
One day after breaking through a key resistance level, May West Texas Intermediate (WTI) oil futures backtracked by $1.03 Thursday to settle below that threshold – at $63.58 per barrel. The WTI peaked at $64.49 and bottomed out at $63.31.
June Brent futures also declined Thursday, losing 90 cents to settle at $70.83 per barrel.
Mario de la Ossa, energy specialist with Orbital Insight, told Rigzone that his firm has observed a trend that has provided some cushion for a major oil market player.
"Orbital Insight has observed a global year-to-date build of 365,000 barrels per day, a stabilizing outcome for OPEC given the seasonal first quarter demand lull," said de la Ossa.
The firm also anticipates an uptick in demand, provided that oil output limits agreed upon by members of the OPEC+ alliance stay in place.
"Looking forward, seasonal demand growth should outpace U.S. production increases which, provided OPEC+ holds the line on production, shifts the market to a net draw," said de la Ossa. "Given the current 125 million-barrel inventory overhang, there is little room for slippage from OPEC."
Reformulated gasoline (RBOB) futures also fell Thursday. The May RBOB contract lost four cents to end the day at $2.03 per gallon.
The Henry Hub natural gas contract price rounded out Thursday's declines, with the May contract shedding nearly four cents to settle at $2.66.
Generated by readers, the comments included herein do not reflect the views and opinions of Rigzone. All comments are subject to editorial review. Off-topic, inappropriate or insulting comments will be removed.