Oil Prices Back on the Upswing
|
Tuesday, August 13, 2019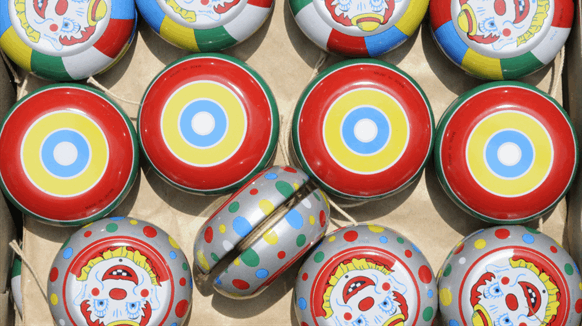 A new twist in the ongoing US/China trade saga propelled WTI and Brent prices Tuesday.
West Texas Intermediate (WTI) and Brent crude oil futures showed strong gains Tuesday, buoyed by a new twist in the ongoing trade saga between the United States and China.
The September WTI added $2.17, ending the day at $57.10 per barrel. The benchmark traded within a range from $54.21 to $57.47.
Also posting a healthy increase Tuesday was the October Brent contract, which gained $2.73 to settle at $61.30 per barrel.
"Oil prices are experiencing some of their greatest volatility ever as the trade war yanks crude around like a yo-yo," said Barani Krishnan, senior commodities analyst at Investing.com. "Tuesday's rally on the Trump administration's decision to delay tariffs on some Chinese imports is a classic."
In the latest development in U.S./China trade tensions, the Office of the U.S. Trade Representative (USTR) announced Tuesday that the administration would delay by 3.5 months the imposition of a 10-percent tariff on certain Chinese imports. Moreover, citing "health, safety, national security and other factors," USTR stated that other Chinese products will not be subject to additional duties.
"On any other day, oil prices would have slammed through the floor on fears that the trade war was worsening, not mending," continued Krishnan. "This proves that, fundamentally, oil barely makes a difference on its own as a tradable commodity, without the additional trade and geopolitical baggage."
Krishnan also predicted that OPEC's ability to influence the oil market will diminish.
"Notwithstanding weekly (U.S.) Energy Information Administration inventory data, OPEC cuts will have limited impact on the market going forth as the Saudis overuse the theme of supply squeezes while U.S. production continues ramping," he said.
Reformulated gasoline (RBOB) moved in the same direction as crude oil Tuesday. September RBOB futures settled at $1.74 per gallon, reflecting a seven-cent increase.
Henry Hub natural gas for September delivery finished the day higher as well, adding four cents to close at $2.15.
Generated by readers, the comments included herein do not reflect the views and opinions of Rigzone. All comments are subject to editorial review. Off-topic, inappropriate or insulting comments will be removed.